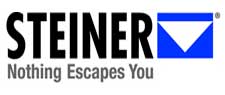 GREELEY, Colo. —-(Ammoland.com)- For 2016, Steiner is pleased to announce the P4Xi 1-4×24 mm riflescope that has been available to law enforcement personnel will now be offered to the general public. The new American made scope is ideal for 3-gun competition rifles or personal defense weapons.
This rugged, close-combat P4Xi riflescope offers clear images and a fast-action P3TR reticle to tackle everyday use. The illuminated reticle offers 11 different levels, five daytime, four low light and two night vision settings, with an OFF position between each setting, making the riflescope perfect for any need that may arise, day or night.
The P4Xi offers true 1X magnification for both-eyes-open shots, and 4X zoom for engaging targets out to 400 yards to be used with any tactical rifle in any situation.
Features of the P4Xi riflescope include:
Lightweight at 17.3 ounces
400-yard accuracy at the highest magnification
24 mm objective lens diameter
One-piece 30 mm tube with a matte, anodized finish
Overall length of 10.3 inches
Illuminated reticle
Low-profile turrets/illumination controls
Wide field of view and 3.5 inches of eye relief
Waterproof/fogproof/shockproof
Item No. 5201
The MSRP of the new P4Xi 1-4×24 riflescope is $579.99.
For more information about Steiner and its complete line of products, visit www.steiner-optics.com. The P4Xi is protected by the industry-leading Steiner Heritage™ Warranty – Steiner's promise of the highest standards of quality, dependability and customer satisfaction.
About Steiner
For over 60 years, Steiner, Bayreuth, Germany, has been the largest, dedicated manufacturer of high-quality binoculars for commercial markets such as hunting, outdoor, marine, birding and for the military/law enforcement. Steiner has an extensive worldwide distribution network, servicing customers in more than 70 countries. For more information about Steiner Optics and its products, visit steiner-optics.com. Steiner is located in Greeley, Colo., and part of the Beretta Holding S.P.A.