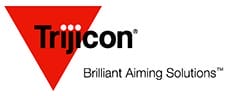 WIXOM, MI – (Ammoland.com) – Trijicon Inc., global provider of innovative aiming solutions to military, law enforcement and individual customers, is pleased to announce their Miniature Rifle Optic (MRO) has been awarded the Firearms Industry Choice Awards Optic of the Year.
The Firearms Industry Choice Awards' product evaluation process is designed to determine the best product of the year in several categories. The hands-on, multi-day testing and evaluation held at Rockcastle Shooting Center, is performed by the most important people in the business, the end users.
"We designed the MRO to be as rugged and versatile as our renowned ACOG, while offering the features and benefits reflex optic owner's desire," said Chuck Wahr, Vice President, Sales and Marketing, Trijicon. "This award, coming from the end user, is an honor and a testament to the quality of the optic and we are excited to see the enthusiasm for it."
The Trijicon MRO is designed for the tough environments of combat, the mean streets of law enforcement, competition shooting or hunting in the harshest of conditions. Light and rugged, the MRO mounts easily, zeros quickly and adapts to almost any shooting scenario.
We found the best prices on the Trijicon MRO online at Amazon : http://tiny.cc/pcsady ~ AmmoLand
For more information on the Trijicon MRO, and complete array of Brilliant Aiming Solutions™ for the hunting, shooting, military and law enforcement markets, contact Trijicon®, Inc. at (248) 960-7700 or visit www.trijicon.com.