Public lands conservation a key component of the physical backcountry experience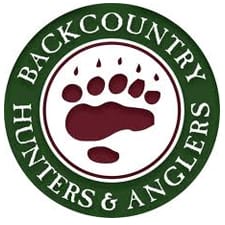 Missoula, MT -(AmmoLand.com)- Two organizations dedicated to promoting the health and fitness benefits of backcountry hunting and fishing, Backcountry Hunters & Anglers and Wilderness Athlete, are launching a partnership.
The authority on outdoor performance nutrition, Wilderness Athlete specializes in unique, scientifically validated product formulations addressing the need for quality health and physical conditioning for the outdoor athlete before, during and after outdoor activity.
BHA appreciates the opportunity to highlight the physical aspects of the backcountry experience.
"Hunting and fishing, miles from the trailhead, is no easy endeavor," said BHA President and CEO Land Tawney. "The backcountry experience requires top physical conditioning. Wilderness Athlete not only makes the nutrition piece turnkey; they also understand the necessity of protecting our public lands and waters to uphold these experiences. We're looking forward to working together in the name of backcountry conservation."
Wilderness Athlete will be offering BHA members discounts and donating a percentage of sales back to BHA to fund boots-on-the-ground work. They also have put together a "backcountry stack," which will include everything the backpack hunter needs in the field.
Remi Warren, of Solo Hntr and Apex Predator, works with both BHA and Wilderness Athlete.
"BHA is an extremely important group protecting all the things we love as hunters by keeping public land public," said Warren. "I am proud to be a part of Wilderness Athlete, a company that has stepped up to partner with BHA and further the cause of protecting the wild places that I love to hunt."

"The folks at BHA are the real deal," says Wilderness Athlete Co-Founder Chris Denham. "They are in the trenches doing the hard work of protecting our public lands legacy for future generations. Without public lands, our business doesn't exist. Conservation should not be the responsibility of nonprofits alone, and we're excited to work with BHA to get more done together."
Learn more about Wilderness Athlete.
Backcountry Hunters & Anglers is the sportsmen's voice for our wild public lands, waters and wildlife. 
Learn more about BHA:
Visit our website.
Connect with us on Facebook.
Follow us on Twitter.
Follow us on Instagram.
About Backcountry Hunters & Anglers:
Formed around an Oregon campfire in 2004, BHA is the sportsmen's voice for our nation's wild public lands, waters and wildlife. With members in all 50 states and Canada, 18 state-based chapters and a chapter in British Columbia, BHA brings an authentic, informed, boots-on-the-ground voice to the conservation of public lands.
For more information, please visit www.BackcountryHunters.org.