Your Second Amendment Rights were recognized by the Supreme Court…By a margin of only ONE vote.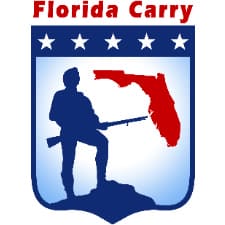 Lehigh Acres, FL -(AmmoLand.com)- Since the death of Supreme Court Justice Antonin Scalia, who authored the court's landmark Heller vs. D.C. decision, your right to bear arms has been in grave peril.
Hillary Clinton has publicly stated that she disagrees with the ruling of the Heller Court that you have a Right to Bear Arms that is not dependent on your active service in a state militia. She has vowed to appoint Supreme Court Justices that will limit the right to bear arms.
Hillary Clinton has also promised to push for the enactment of the most sweeping gun control laws our nation has ever seen. New criminal laws that will punish you while doing nothing to stop the real criminals who already illegally use firearms to commit horrible crimes.
Under Clinton's plan, your right to bear arms will be weakened by spreading Chicago style gun control laws nationwide while the administration again does nothing to stop Chicago style violence from spreading to our home towns.
We simply cannot sit idly by and let Hillary change the Supreme Court to an Anti-Second Amendment rubber stamp for the gun control lobby.
We urge you to Vote in the coming elections to elect candidates, at the local and national level, who will support and defend the Constitution of the United States rather than attempt to reinterpret out of practical existence the meaning of your Right to Bear Arms.
There is only one candidate for President who can defeat Hillary, who has committed to appoint constitutionalist Justices to the Supreme Court, who for years has carried his own handgun, and will defend your Individual Right to Bear Arms.
Florida Carry will continue the fight in our courts and in the legislature to protect your rights, but nothing our organization can do is more important to defending the Second Amendment than getting our members and supporters to go to the polls and vote to keep their rights strong.
About Florida Carry, Inc.:
Florida Carry, Inc. is a non-profit, non-partisan, grassroots organization dedicated to advancing the fundamental rights of all Floridians to keep and bear arms for self-defense as guaranteed by the Second Amendment to the United States Constitution and Article I, Sections 2 and 8 of the Florida Constitution. Florida Carry stands to represent our supporters, members, and millions of defensive arms owners of Florida. We are not beholden to any national organization's agenda that may compromise that mission. Florida Carry works tirelessly toward striking down ill-conceived gun and weapons control laws that have been proven to provide safe havens to criminals and be deadly to law-abiding citizens.
For more information, please visit www.FloridaCarry.org.