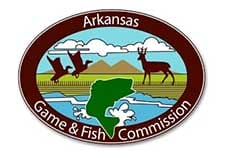 LITTLE ROCK –-(Ammoland.com)- Dove hunters searching for a place to hunt still have a few weeks to scout for opening weekend, and they may need it. The Arkansas Game and Fish Commission also prepares a few locations on public land for hunters to enjoy a first shot at the season, but this year's fields may not be in prime condition by the Sept. 3 opening day.
A combination of ill-timed rains and the discovery of chronic wasting disease are largely to blame for many of the areas traditionally planted in sunflowers and other grains on public areas to be behind.
Planting also was delayed this year because of the agency's need to respond to its first finding of chronic wasting disease in the state. A massive sampling effort was required to establish how far CWD had spread in Arkansas, and that required an all-hands-on-deck approach.
"Some fields that were planted late in the Jonesboro area won't be ready in time for opening day," said Jason Carbaugh, AGFC biologist. "But about three weeks into the season, hunters may want to recheck them for some good shooting without too much competition from other hunters."
Many of the fields normally prepared with sunflowers and other seed crops will be disked and top-sown with wheat in the next week if the weather permits tractors to get out in the fields.
"Doves are attracted to the wheat. It's a common agricultural practice so it's legal, and the fields can double as fall food plots," said Luke Naylor, waterfowl biologist for the AGFC who also heads up the agency's dove effort. "I would suggest hunters visit fields in person to see if doves are using the area before making plans for opening day."
Visit http://www.agfc.com/hunting/Pages/PublicDoveFields.aspx for a list of available fields and contact information for each region.