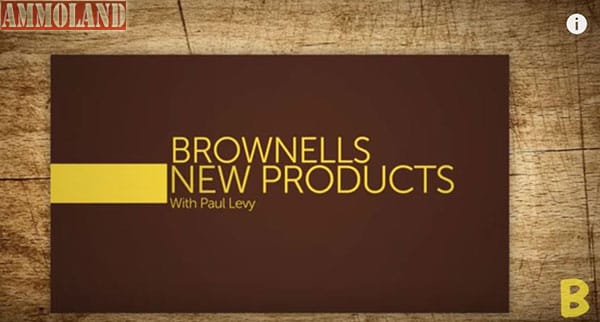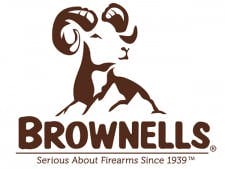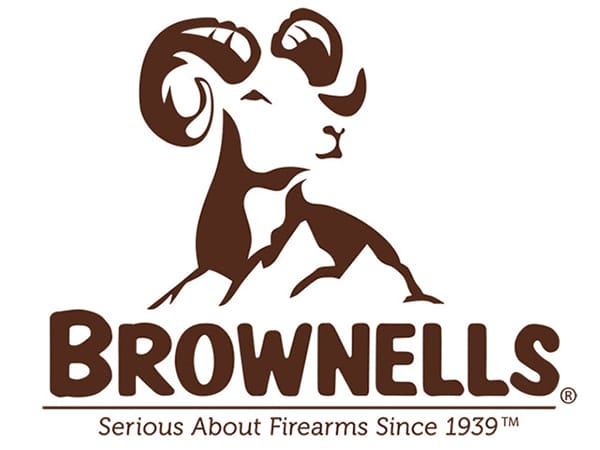 Grinnell, IA -(AmmoLand.com)- Learn about the hottest new Brownells products from the best brands at the New Product Center.
Hosted by Merchandise Manager Paul Levy, the videos review what's new, and remain at the New Product Center page for several weeks. Then the videos are archived on the Brownells YouTube channel, and are accessible at any time.
Products featured in this week's video include:
1. Double Star ARFX-QD Skeleton Stock (#100-020-623). Lightweight, fixed stock assembly now comes with QD loop that makes quick sling installation and removal a snap. Includes soft foam buffer tube cover to cushion the shooter's cheek, and a generous buttpad to absorb recoil. Works with A2 buffer tubes.  $106.99 retail.
2. Tandemkross Halo Charging Ring. Aluminum ring quickly installs onto popular semi-auto rimfire pistols and gives simple, easy charging with just one finger. Has sleek, no-snag contour that's also easy on the hands. Includes installation hardware. Available in black for Browning Buckmark, and black or silver for S&W Victory.
3. Tandemkross Victory Trigger for Ruger and Browning .22 Pistols. Flat face trigger gives straight-back pull and superior control and leverage to help maximize accuracy potential. Drops into popular models of .22 LR semi-auto pistols. Available with either smooth or textured trigger face.
Victory Trigger, Ruger MKIII and 22/45, Textured. #100-020-909. $34.99 retail.
Victory Trigger, Ruger MKIII and 22/45, Smooth. #100-020-910. $34.99 retail.
Victory Trigger, Browning Buckmark, Textured. #100-020-912. $34.99 retail.
Victory Trigger, Browning Buckmark, Smooth. #100-020-913. $34.99 retail.
4. Tandemkross Performance Kit for Ruger Mark III and 22/45 (#100-020-906). Handy kit contains drop-in upgrade parts to help enhance the performance of popular Ruger rimfire pistols. Allows magazines to drop free for fast reloads and helps simplify disassembly and cleaning.
Also helps improve feeding and extraction and allows for "sling shot" action when the bolt is locked back. $99.99 retail.
About Brownells:
Serious About Firearms Since 1939, Brownells is the world's leading source for gun parts and accessories, ammunition, gunsmithing tools, survival gear and archery. With a large selection of both common and hard-to-find items, and an extensive collection of videos, articles, and gun schematics, Brownells is the expert for everything shooting-related. Committed to maintaining our great traditions, Brownells has more, does more and knows more – and guarantees it all, Forever. Stay up-to-date with Brownells onYouTube,Facebook, Twitter and Instagram.
For more information or to place an order, call 800-741-0015 or visit www.Brownells.com.