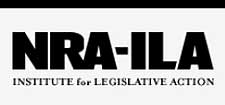 Washington, DC – -(Ammoland.com)- On Friday, August 19, 2016, at 12:00 pm, the first of three FREE webinars hosted by NRA & CRPA's legal team on California's recently signed anti-firearm legislation will take place.
Learn about what these new laws do, how they will impact you, when they will go into effect, and what you need to do to comply with these laws.
In Part 1 of our 3 part series, you will learn about:
The "Bullet Button Ban:" Assembly Bill 1135 & Senate Bill 880 change the definition of an "assault weapon" to include semi-automatic centerfire, rifles and semi-automatic pistols that do not have fixed magazines and one or more prohibited feature.
The "Ghost Gun" Bill: Assembly Bill 857 requires anyone who manufactures or assembles a homemade firearm after July 1, 2018 to obtain a unique serial number or identification mark. Anyone who is in possession of a firearm after July 1, 2018 without a serial number must petition the California Department of Justice for a serial number and engrave it onto the firearm by January 1, 2019.
Featured Speakers:
C.D. Michel | Senior Counsel; Michel & Associates
Joseph Silvoso | Attorney; Michel & Associates
Online pre-registration is required to participate in the live webinar. Space is limited.
Click here to register today!
Continue to check your email and www.NRAILA.org for dates on part 2 and 3 of this webinar.
About:
Established in 1975, the Institute for Legislative Action (ILA) is the "lobbying" arm of the National Rifle Association of America. ILA is responsible for preserving the right of all law-abiding individuals in the legislative, political, and legal arenas, to purchase, possess and use firearms for legitimate purposes as guaranteed by the Second Amendment to the U.S. Constitution. Visit: www.nra.org