WEST HARTFORD, Conn. – -(Ammoland.com)- Colt, designer and manufacturer of the M4 carbine and M16 rifle, is excited to announce a new chapter in the evolution of it's popular Expanse M4 carbine line with the release of the new upgraded model CE2000.
"This was a natural move for us," said Justin Baldini, Product Director for Colt.

"We simply listened to what our customers and our Colt Stocking Dealers were telling us, and the story was simple. Folks want the added features of a real Colt dust cover and forward assist, and they want it to come that way from the factory."
Colt Expanse M4 CE2000 Carbine
And Colt did just that. Building on what made the original Expanse M4 model CE1000 special – the same Colt forgings, bolt, and other parts used on the rest of the Colt M4 line – the new Colt Expanse M4 model CE2000 is upgraded to include a Colt dust cover and forward assist.
"We couldn't be happier to deliver to our customers exactly what they want," said Paul Spitale, Senior VP at Colt. "It's a proud moment to be able to build on the success we've had with the Expanse M4 in a way that provides an even better ownership experience to the discerning firearms enthusiast."
With this latest model in the Expanse M4 line, Colt continues it's efforts to put a quality AR-15® within easy reach of the modern sportsman. The Expanse M4 is a great point of entry for an enthusiast looking to build the modern sporting rifle of their dreams or a collector who wants an authentic Colt. The Expanse M4 in 5.56 x 45 NATO (.223 Rem.) delivers a true Colt quality experience at an exceptional value. The Expanse M4 model CE2000 retails for $749.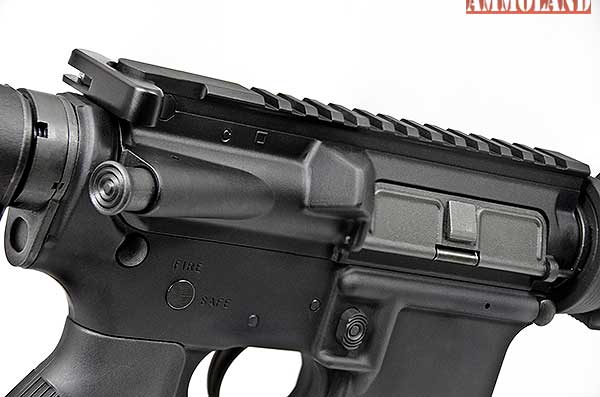 About Colt's Manufacturing Company LLC
Colt's Manufacturing Company LLC is one of the world's leading designers, developers and manufacturers of firearms. The company has supplied civilian, military and law enforcement customers in the United States and throughout the world for more than 175 years. Our subsidiary, Colt Canada Corporation, is the Canadian government's Center of Excellence for small arms and is the Canadian military's sole supplier of the C7 rifle and C8 carbine. Colt operates its manufacturing facilities in West Hartford, Connecticut and Kitchener, Ontario. For more information on Colt and its subsidiaries, please visit www.colt.com.