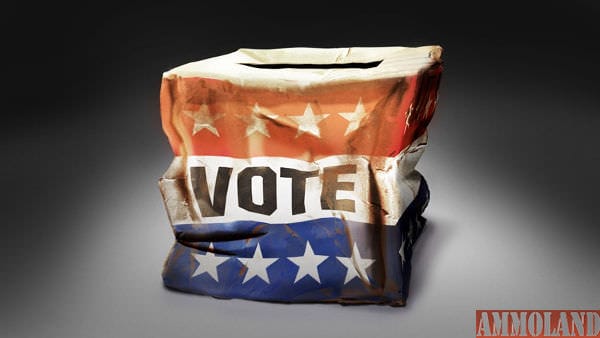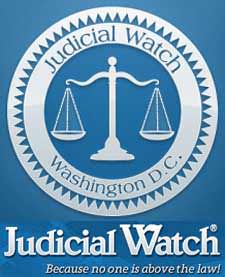 Washington, DC -(AmmoLand.com)- We've busy with Clinton emails, but not so busy as to ignore the core issue of protecting the integrity of elections from those on the Left who want to be able steal elections.
This week the United States Court of Appeals for the Sixth Circuit upheld an Ohio law that shortens the state's absentee voting period from 35 to 29 days (Ohio Democratic Party v. Husted (No. 16-3561)). We had joined with the Allied Educational Fund (AEF) in filing an amici brief in the case.
It was good to be part of this victory for clean elections.
It sure is rewarding that the appeals court took the position we advocated.  Early voting is a bad public policy that unduly burdens the taxpayers, increases the likelihood of fraud, and confuses voters.  It was absurd and dishonest to suggest that racism was behind the sensible reform of cutting back early voting from an excessive 35 days before Election Day. The Left's attack on election integrity, in partnership with the Obama Justice Department, doesn't bode well for a clean November election.
This is why great decisions like the Sixth Circuit's are important.  In its opinion the court wrote sensibly:
[P]laintiffs complain that allowance of 29 days of early voting does not suffice under federal law. They insist that Ohio's prior accommodation—35 days of early voting, which also created a six-day "Golden Week" opportunity for same-day registration and voting—established a federal floor that Ohio may add to but never subtract from. This is an astonishing proposition. Nearly a third of the states offer no early voting. …The issue is not whether some voter somewhere would benefit from six additional days of early voting or from the opportunity to register and vote at the same time. Rather, the issue is whether the challenged law results in a cognizable injury under the Constitution or the Voting Rights Act. We conclude that it does not.
In our amici curiae brief with the Court of Appeals we argued that if it failed to reverse the lower court ruling, it "risks issuing a judgment that is not only wrong, but perverse, in that it might lead to lower voter turnout in direct contravention of one of the basic purposes of the Voting Rights Act."
The U.S. District Court for the Southern District of Ohio, which ruled that the six-day reduction would disproportionately burden African Americans:
[A]lthough the Court cannot predict how many African Americans will turn out in future elections, it is reasonable to conclude from this evidence that their right to vote will be modestly burdened by S.B. 238's reduction in the EIP [early in-person] voting period and elimination of SDR [same day registration].
Countering the district court's position, the Judicial Watch/AEF brief cited a June 2016 report from the General Accounting Office (GAO) about the "depressant effect" of early voting:
We reviewed 20 studies from 12 publications, and these studies had varied findings. Seven studies found no statistically significant effect, another 8 studies found that the policy decreased turnout, and 5 studies reported mixed evidence.  Reported effects from these studies ranged from a 3.8 percentage point decrease in turnout to a 3.1 percentage point increase. [Emphasis added]
Judicial Watch and AEF concluded in our amici:
It is, then, a serious, open question as to whether the elimination of early voting will lead to lower voter turnout.  Because the plaintiffs have failed to present persuasive evidence establishing the likely effect of early voting on voter turnout, they have not met their burden of establishing their claims by a preponderance of the evidence.
The Sixth Circuit Court of Appeals agreed, citing statistical evidence in support of the Judicial Watch/AEF argument:
[W]hile the challenged regulation may slightly diminish the convenience of registration and voting, it applies even-handedly to all voters… In fact, when compared to other members of the electorate, the statistical evidence in the record clearly establishes that Ohio's political processes are equally open to African Americans.  In 2008, 2010, 2012, and 2014, African Americans registered at higher percentages than whites, and both groups' registration numbers are statistically indistinguishable in every federal election since 2006… The statistical evidence thus runs directly contrary to the district court's speculative conclusion that the current S.B. 238 would have a disparate adverse impact on African Americans' participation.
We have often partnered with AEF, which is a charitable and educational foundation, to fight government and judicial corruption and to promote a return to ethics and morality in the nation's public life. This partnership has paid off again.  And we may have more honest elections as a result.
Tom Fitton
President
Judicial Watch
About Judicial Watch
Judicial Watch, Inc., a conservative, non-partisan educational foundation, promotes transparency, accountability and integrity in government, politics and the law. Through its educational endeavors, Judicial Watch advocates high standards of ethics and morality in our nation's public life and seeks to ensure that political and judicial officials do not abuse the powers entrusted to them by the American people. Judicial Watch fulfills its educational mission through litigation, investigations, and public outreach.
For more information, visit: www.JudicialWatch.org.