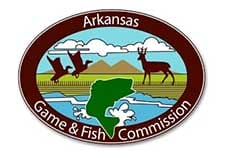 Little Rock, AR -(AmmoLand.com)- With less than three weeks until the opening day of dove season, the staff at the Arkansas Game and Fish Commission's YouTube channel thought it was about time to raise some heartrates.
Enjoy some fast-flying footage of the unofficial kickoff to hunting season. On the YouTube channel, you'll also find everything from interviews with first-time deer hunters, to tailwater trout fishing, to elk viewing in the Boxley Valley, to Mississippi River catfishing. Be sure to subscribe to the channel so you'll know exactly when the page is updated with a new video.
There are several new videos in the works, so don't forget to keep an eye on all social media outlets for the latest.
Visit https://www.youtube.com/watch?v=DFJqRb-VByU to check out the action.
About Arkansas Game and Fish Commission:
The Arkansas Game and Fish Commission plays an important role in keeping The Natural State true to its name. During the last 100 years, the agency has overseen the protection, conservation and preservation of various species of fish and wildlife in Arkansas. This is done through habitat management, fish stocking, hunting and fishing regulations, and a host of other programs.
For more information, visit www.agfc.com.