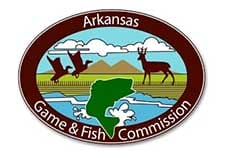 Little Rock, AR -(AmmoLand.com)- Waterfowl numbers remain near all-time highs, despite a shift in habitat conditions in the Prairie Pothole Region of the U.S. and Canada, according to the U.S. Fish and Wildlife Service's recent release of the 2016 Waterfowl Population Status.
During spring and early summer, biologists took to the skies to gauge the amount of wetlands available for waterfowl throughout their traditional breeding grounds in the Dakotas and Canadian provinces. The numbers of ponds filled by spring rains and snowmelt are directly related to the numbers of waterfowl that settle in an area. Smaller, temporary wetlands are particularly important in influencing the productivity of nesting birds. During these surveys, biologists also record the abundance of breeding waterfowl to develop an estimate of the total number of each species in the region.
In the traditional survey area, the total duck population estimate was 48.4 million birds. While slightly lower than 2015's estimate of 49.5 million, this is still 38 percent higher than the long-term average from 1955-2015.
Mallard abundance, which holds the most attention for Arkansas hunters, was nearly identical to 2015 at 11.8 million and well above the long-term average of 7.8 million birds.
The population numbers may belie the true story taking shape on the Prairie Pothole Region of the northern U.S. and Canada. The pond estimate for the north-central U.S. was 30 percent below that of 2015, and the overall pond count was 21 percent lower than last year. According to the report, only areas dominated by more semi-permanent and permanent wetlands that are found at the northernmost portion of the Prairie Pothole Region rated good in terms of habitat conditions.
"Many of the temporary ponds in the southern part of the region were dry in the early part of nesting season, when species like mallards nest," Naylor said. "They saw some rain later, which may have helped re-nesting efforts and later-nesting species, but the northern portion of the region that reaches into the Boreal forests is responsible for this year's relatively unchanged population estimate. Productivity, however, can be expected to decline some this year because ducks are typically much more productive in the critically important temporary wetlands than in more permanent wetlands."
Naylor says that while this region can help during down years on the prairies, the larger issue is the loss of habitat taking place rapidly as Conservation Reserve Program contracts are expiring.
Habitat conservation programs funded by the Farm Bill and administered through the Conservation Reserve Program have helped America's waterfowl for decades. Through CRP, farmers are given rental payments on marginal cropland that is more suited to raising waterfowl and other wildlife species. Many of these long-term rental agreements are not being renewed, and these areas once flush with waterfowl habitat now are once again being transformed into agriculture.
"This has been going on for a while, but the effect of this habitat loss may be masked by a few other temporary factors," Naylor said.
According to Naylor, the breeding grounds have experienced an unusually long cycle of wet springs without a period of drought. Talks with land managers and conservationists also indicate a decline in populations of nest predators in those areas linked to normal disease cycles.
"We've been riding these high habitat numbers for so long, many of today's duck hunters have never had anything but the most liberal season the federal frameworks allow," Naylor said. "Whether this marks the first year of a long-overdue dry cycle remains to be seen. Population estimates are stable this year, but it's definitely something to pay attention to if you're a conservationist and waterfowl enthusiast."
Visit https://www.fws.gov/birds/surveys-and-data/reports-and-publications/population-status.php for a complete list of waterfowl population status survey results.
About Arkansas Game and Fish Commission:
The Arkansas Game and Fish Commission plays an important role in keeping The Natural State true to its name. During the last 100 years, the agency has overseen the protection, conservation and preservation of various species of fish and wildlife in Arkansas. This is done through habitat management, fish stocking, hunting and fishing regulations, and a host of other programs.
For more information, visit www.agfc.com.