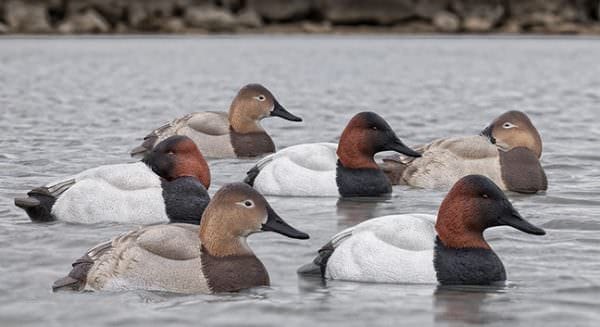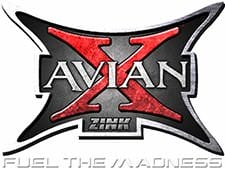 Port Clinton, OH (www.Ammoland.com) –Waterfowlers love canvasbacks. The largest of the diving duck species, the regal "King Can" is unmistakable on the water and in the air. Famous for their highly selective, almost exclusively vegetarian diet, these handsome ducks are considered to be the finest table-fare of any duck species. In many areas, canvasbacks are a rare sight for duck hunters, which also contributes to their intrigue.
Even if they aren't actively hunting them, experienced waterfowlers know that canvasbacks are a beacon for other waterfowl species. So adding a few cans to the decoy spread makes a lot of sense.
But why?
For starters, canvasbacks are big birds measuring up to 22 inches in length. Combine their size with the drake's bright white flanks, and it's highly visible at great distances, as anyone who has observed a bull can sitting on the water from the other side of the lake can testify. Since the best waterfowling often takes place during very flat lighting conditions, the increased visibility afforded by a few canvasback decoys can often determine whether your spread will be noticed by passing waterfowl.
But canvasback decoys have an X-factor as well. Many hunters observe cans as a security species for other waterfowl.
Due, perhaps, to their shy nature, or possibly because they feed almost exclusively on wild celery and other high-class duck delicacies, canvasbacks have a well-earned reputation for attracting other duck species. So, once hunters have birds working, a few canvasbacks in the mix can give decoying ducks one more good reason to finish.
Anyone looking to add some can-do attitude to his or her decoy spread should take an up-close look at Avian-X's NEW Topflight Canvasbacks. One of three new diving duck additions to Avian-X's popular, custom-style-painted Topflight decoy line, NEW Avian-X Topflight Canvasbacks are molded from detailed originals carved by world champion carver, Rick Johannsen, and combine Avian-X's signature relaxed poses and highly detailed paint schemes with an innovative weight-forward swim keel design to produce incredible realism on the water. An advanced rubberized molding material and non-chip paint ensures these great looking Topflight decoys will remain that way – hunt after hunt and season after season.
Sold in Six Packs, Avian-X Topflight Canvasbacks consist of two High Head Bulls, two High Head Hens, one Sleeper Bull and one Sleeper Hen, a carefully conceived mix that will have incoming ducks brimming with confidence. These decoys are slightly over-sized for enhanced visibility, measuring 15″ breast to tail.
AVIAN-X TOPFLIGHT CANVASBACKS
6 Pack includes two High Head Bulls, two High Head Hens, one Sleeper Bull and one Sleeper Hen
Decoy bodies are slightly over-sized for enhanced visibility, measuring 15"L x 8"W x 8"H
Carved by world champion carver Rick Johannsen
True-to-life paint schemes
Weight-forward swim keel design allows decoys to ride true in rough water
Advanced rubberized molding material
Non-chip paint
Model SKU No: 8086
UPC: 81028080865
MSRP: $79.99
ABOUT:
The premier Zink and Avian-X brands offer today's waterfowl and turkey hunters the best and most complete line of highly realistic decoys, beautifully effective calls and other related products that result in increased success and satisfaction afield — whether that means more birds on the ground, or the creation of additional cherished, lifetime memories. At Zink and Avian-X, our goal is to use our team's extensive field knowledge and experience to promote and advance the sports of waterfowling and turkey hunting in a traditional, ethical, responsible, and enjoyable manner. Mediocrity is not an option.
Follow Zink & Avian-X on Facebook