Three Events Remain In The 2016 R100 Season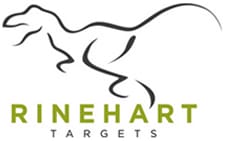 Janesville, WI -(AmmoLand.com)- Rinehart Targets and the Rinehart R100 are excited to announce the next event coming to Fayette, Iowa on August 20th.
The Echo Valley archery club will be hosting this year's shoot.
The Rinehart R100 season is nearing its conclusion but three great events still remain. Be sure to register today for the shoot nearest you before it's too late. Remaining events include Iowa on August 20-21, Minnesota on August 27-28 and Michigan on September 10th and 11th.
Pre-registration for the Fayette, Iowa event is available through Wednesday, August 17th at 8:00pm EST. You may also register in person on the Saturday or Sunday of the event. The R100 crew and Echo Valley archers look forward to seeing you at the range with an arrow filled quiver.
For more information and registration details visit: https://www.r100.org/.
About the Rinehart R100:
Since 2003 the Rinehart R100 has been providing archery lovers with an event designed for participants of all levels and ages. The event is focused on family fun and introducing new shooters to the great sport of archery. The combination of fantastic venues and an opportunity to spend a day finding the ten ring of "The Best Archery Targets in the World" makes this event a must for all outdoor enthusiasts, young and old.
For more information, visit: www.r100.org.