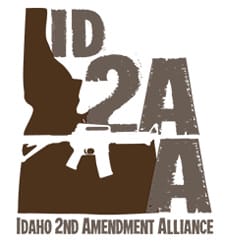 Canyon County, ID -(AmmoLand.com)- The day of the rally will be Saturday, February 25th, 2017. We will be meeting at the Center on the Grove at 3:00 p.m. We will then march to the Capitol from there.
We have done this rally now for several years. It's something many Idahoans are beginning to enjoy and to appreciate. For me, the reason I enjoy this rally is because Idaho is one of the few states where you can still carry a gun and no one bats an eye.
You can still march down the street with hundreds or thousands of gun loving Idahoans and no one freaks out.
You can march to the Capitol and even go inside anywhere in the Capitol and our laws allow you to be armed!
The rally is a time to show the rest of the United States what a free state looks like. We can show them what they should be shooting for (no pun intended) as they battle for their own gun rights..
If you are someone who has never been to our big Capitol rally then we invite you to come next year.
No, we insist that you be there! We have traveled all over the state to do rallies and now we are asking that you make the trip to the Capitol next year!
We must continue to take a stand for gun rights.
This year, over 1,000 Idahoans marched with us and we want to double that number for 2017.
There is a long time between now and February to help spread the word. For those of you on Facebook you can use our event link to spread the word.
Go here: https://www.facebook.com/events/1816996225201920/ and use the "Invite" button to invite all your family and friends in Idaho to be there next year!
You can also take other action (see the items to the right) to help the ISAA as well.
I sincerely appreciate the time, effort, and donations of all our supporters and we look forward to another great year as the ISAA continues to grow!
Sincerely,
Greg Pruett
President, ISAA
Idaho Second Amendment Alliance:
The Idaho Second Amendment Alliance exists to fight for the 2nd Amendment rights of all Idaho citizens. Even in a gun friendly State like Idaho, the 2nd Amendment is under constant threat.
For more information, visit: www.idahosaa.org.