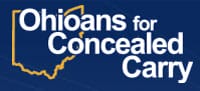 Ohio – -(Ammoland.com)- Fellow pro-gun Ohioans,
Cuyahoga County Ohio Court of Common Pleas has ruled on Ohioans for Concealed Carry's landmark lawsuit against the anti-gun ordinances of the City of Cleveland. We warned Cleveland when they first considered these ordinances that we'd be challenging them in court and that some of these were blatantly unconstitutional:
Yet the gun-grabbing forces of urban decay plodded onwards. [Spending taxpayer's money.] We fought back and have won on some key items!
Among the ordinances struck down were:
Defining any gun that can shoot 31+ times without reloading an "automatic".
Seizure and confiscation of deadly weapons.
No discharge of firearms within 500 feet of the grounds…owned by the city.
Still, the anti-gun city administration got cover from the court on several of their ridiculous anti-freedom planks. Ohioans for Concealed Carry is meeting with its legal team to consider the possibility of elevating these issues to the 8th District Court of Appeals. Eternal vigilance is the price of liberty!
If you agree that we should be fighting and winning these critical legal battles please help Ohioans for Concealed Carry by donating to the cause here and ask your like minded friends and family to do so as well – if we proceed with an appeal in this case Ohioans for Concealed Carry will be funding two simultaneous appellate cases where we are paying legal invoices regularly. Those two cases may end up going to the Ohio Supreme Court. (Oberlin is currently on appeal)
If you aren't yet an Ohioans for Concealed Carry (OFCC) member please join here
If you are an OFCC member, THANK YOU!!! Please consider renewing or upgrading your membership here
The Cleveland Plain Dealer has picked up this story already: Judge upholds Cleveland's gun registry, strikes down several gun law provisions as unconstitutional.
You can read the ruling here: https://OhioCCW.org/files/Cleveland-Journal-Entry20160824.pdf
Sincerely,
Ohioans for Concealed Carry
About Ohioans for Concealed Carry:
Ohioans for Concealed Carry, founded in 1999, is a grassroots political activist organization. When founded, the primary goal of OFCC was getting concealed carry passed into law in Ohio. With that accomplished, our mission became to refine the concealed carry law and to expand and preserve the rights of all gun owners in Ohio. Visit: Ohioccw.org