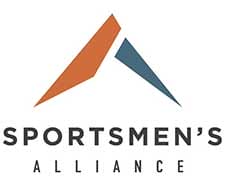 Columbus, OH -(AmmoLand.com)- Few companies exemplify the American dream more than Legendary Arms Works, a manufacturer of custom rifles which started in the basement of avid sportsman and talented gunsmith, Mark Bansner.
Legendary Arms Works understands that the future of the firearms industry depends on the continuation of our outdoor traditions, including shooting sports and hunting. The company's recently formed business partnership with Sportsmen's Alliance at the $2,500 President's Club level will help defend our outdoor pursuits from anti-gun and anti-hunting pressures.
"This partnership reflects the type of bare-knuckles collaboration our industry depends on," said Walt Hasser, sales and marketing executive at Legendary Arms Works. "The Sportsmen's Alliance has the guts to fight hard to protect what we do and what we believe in. They need manufacturers that will stand shoulder to shoulder and do the same. Legendary Arms Works is proud to do so."
In addition to the new business partnership, Legendary Arms Works also generously donated a rifle, The Professional, to a sweepstakes that helped garner funds supporting the Sportsmen's Alliance mission of protecting hunting, fishing and trapping.
"High-quality, durable and award-winning are words that frequently describe the rifles produced by Legendary Arms Works," said Vice President of Membership and Development, Sean Curran. "Becoming involved as a President's Club Business Partner demonstrates the leadership and awareness companies in the outdoor industry need to actively engage in protecting and defending our outdoor heritage. The Sportsmen's Alliance is proud to welcome Legendary Arms Works as a new Business Partner in 2016."
To learn more about Legendary Arms Works, please visit their website at www.legendaryarmsworks.com or like them on Facebook.
About the Sportsmen's Alliance:
The Sportsmen's Alliance is a 501 (c) 4 organization that protects and defends America's wildlife conservation programs and the pursuits – hunting, fishing and trapping – that generate the money to pay for them. Sportsmen's Alliance Foundation is a 501 (c) 3 organization that supports the same mission through public education, legal defense and research.  Its mission is accomplished through several distinct programs coordinated to provide the most complete defense capability possible.
Stay connected to Sportsmen's Alliance: Online, Facebook, Twitter and Instagram.