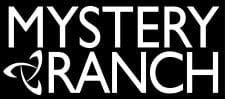 Bozeman, MT. –-(Ammoland.com)- MYSTERY RANCH, an industry-leading backpack company with multiple product lines, focused on function, comfort, quality and durability, recently teamed up with several outdoor brands to host a fundraising event centered around "2% for Conservation".
2% for Conservation is an organization that solves a critical shortfall in the funding of non-governmental conservation organizations by encouraging businesses to commit to giving back 1% of annual sales and to volunteer 1% of their time to conservation causes.
The event took place during the Total Archery Challenge which recently visited Big Sky, Montana. Donors included MYSTERY RANCH, SITKA Gear, Yeti, Black Gold, Ripcord Arrow Rests, Tight Spot Quivers, Hilleberg, Orion Coolers and The Front Brewery. These gracious contributors raised a total of $10,993.17 in just one night.
"Our sincere gratitude goes out to MYSTERY RANCH Backpacks, and all the gracious donors, for hosting the Saturday evening fundraiser for 2% for Conservation at the Total Archery Challenge in Big Sky," stated Jeff Sposito, Founder of 2% for Conservation. "Companies like MR that truly care about conservation are largely the reason we hunters have the amazing hunting opportunities we do today. We are excited to see such a passionate movement by archers of all ages to make an impact on important conservation issues we face today."
2% for Conservation sets out to become a mechanism that provides recognition to those businesses that do give back, while allowing consumers the power to demand a conservation commitment from the brands they love. The Big Sky fundraiser was an excellent example of how committed a number of the largest brands in their category are to the conservation of hunting and the outdoors.
For more information about 2% for Conservation and how you can get involved, visit their website at www.fishandwildlife.org. Feel free to contact 2% for Conservation at [email protected] or by calling 406-577-6906.
About MYSTERY RANCH:
MYSTERY RANCH is committed to building the finest load-carriage equipment in the world. A product-driven company from the beginning, MYSTERY RANCH designs packs for the job that needs to get done, for the people committed to doing it, with the best materials available and the most durable construction methods that exist. #BuiltForTheMission