Take a stand with the ISAA!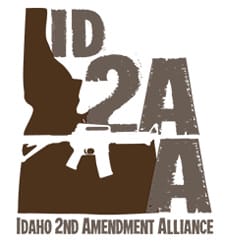 Canyon County, ID -(AmmoLand.com)- On September 12th, 2016 we will be descending into the Buhl City Hall to comment on the Buhl Firearm's ordinance.
We are asking all Idahoans who can attend that meeting to be there. It starts at 7:00 p.m. and anyone wanting to express their opinion on the firearm's ordinance can do so. The location for the meeting is 203 Broadway Ave. North, #B, Buhl, ID 83316.
As you know, the Buhl city ordinance concerning firearms MUST be updated.  It is currently in violation of state law.
You called and emailed and demanded that the ordinance be changed. The Mayor and City Council said they would look at doing a new ordinance. Their first chance to make a change came this month at the Buhl city council meeting.
NO MENTION of a new ordinance was discussed!
Perhaps they think that you have forgotten about the issue?  Perhaps they think that if they wait long enough, you just won't care anymore? Perhaps they don't want to do the right thing?
We now know that a citizen of Buhl, Rick Martin, has requested to be put on the agenda for the September 12th City Council Meeting but he was told he would only get to comment in the open section.
Just more of the same from the Buhl City Council. They could have put Mr. Martin on the agenda but they refused!.
We want to support Mr. Martin in his effort to propose a new firearm's ordinance for the city when he does so..
We are asking that you send the city council an email and call them IMMEDIATELY and tell them to CHANGE THE ORDINANCE!.
Tell them that we want all cities to be in compliance with state law.. From now until the meeting you have several things to do:
1.  Call 208-543-5650 and tell the city to change the ordinance!
2.  You must also email the City Council and Mayor TODAY using the following emails:
3.  We have created a Facebook event link for this meeting. Go to the link provided here and select "Going" to let us know you will be there.  Then use the "Invite" tool to invite anyone that you think can make it. (https://www.facebook.com/events/579753648871818/)
It it through the power of the citizen that we can make a difference.
If the city council and mayor are pro-2nd Amendment they will begin the process of immediately changing their ordinance and supporting Mr. Martin and other Buhl residents who want the change.
If they do not, do they really support your gun rights?
Call and email NOW! Then forward this message so others can do the same.
Sincerely,
Greg Pruett
President, ISAA
P.S. We have been using your guy's generous donations to boost this event to those living in Buhl.  We would like to boost it a little more.  If we can raise $100 TODAY we can boost the event into the Buhl area for $5 a day until the event happens.
Thank you for helping us become the force to be reckoned with.  You ARE making a difference!
Go to http://www.idahosaa.org/donate and donate $50, $25, or even $10 to help boost the Buhl event!
Idaho Second Amendment Alliance:
The Idaho Second Amendment Alliance exists to fight for the 2nd Amendment rights of all Idaho citizens. Even in a gun friendly State like Idaho, the 2nd Amendment is under constant threat.
For more information, visit: www.idahosaa.org.