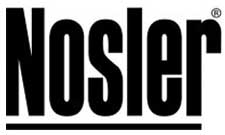 Bend, OR -(AmmoLand.com)- Nosler, Inc. a world leader in the manufacture of premium bullets, cartridge cases, ammunition and rifles, has announced the appointment of Darrick Wyllie as Sr. Manager, North American Sales.
In his 6.5 years at Nosler, Wyllie has managed several phases of the business, including international sales, Canadian sales and warehouse operations. He graduated from Oregon State University and is a lifelong hunter and shooter. In his new role, Wyllie will be responsible for managing all phases of Nosler's North American business, including commercial, OEM and Military/Law Enforcement.
According to Pat Mundy, Vice President of Sales and Marketing at Nosler, Inc., "Darrick is a very strong player with a deep background in all phases of our business. I am excited to have him onboard, as he will bring a strong sense of leadership, creativity and organization to the sales team."

John Nosler, Executive VP and COO at Nosler, Inc. added, "Darrick's new role helps position us more strongly for the continued growth and diversification of our product portfolio that has been our hallmark for the last five years. He will add depth and strength to our leadership team at this important time."
About Nosler:
Founded in 1948, Nosler, Incorporated is a family owned company located in Bend, Ore. Nosler is most known for revolutionizing the hunting bullet industry with bullets such as the Partition, Ballistic Tip, AccuBond, E-Tip and most recently the AccuBond LR. With the company motto of "Quality First," Nosler manufactures premium component bullets, reloading brass, ammunition and semi-custom rifles for domestic and international customers making Nosler a comprehensive shooting products company. Nosler products are used worldwide by discriminating hunters, shooters, military and law enforcement professionals and sportsmen.
For more information, visit: www.nosler.com.