By Dean Weingarten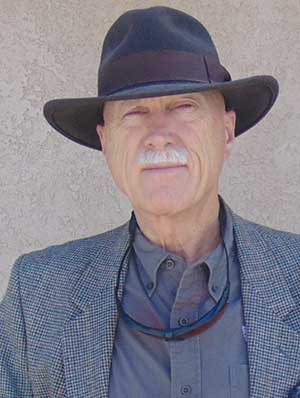 Arizona – -(Ammoland.com)- The Sea Bears Ogden Fish House has become prosperous as a restaurant that welcomes and practices the open carry of firearms.  They have done so well they needed to move to a larger venue.  That venue was Union Station in Ogden.
There are four museums at the station. One is the John M. Browning Firearms Museum, another is the Utah State Cowboy and Western Heritage Museum, a third is the Browning Classic Car Museum, and the fourth is the Utah State Railroad Museum.  It seems like a good fit. From standard.net:
For more than a year now, owners, employees and patrons of the restaurant at 2550 Washington Blvd. have been invited to open-carry the firearm of their choice in the establishment. But with the recent announcement Sea Bears is relocating to the former site of Union Grill, Ogden's Union Station officials now say they won't permit openly carrying a gun there.
The Secretary of the Union Station Foundation, who did not negotiate the contract, said that several specifics were agreed to, including that owners and servers could only carry weapons if they had training, if they were in holsters, and if they were no more than 12 inches long. The secretary, Trentleman, claims that there was also a provision that open carry could be banned if "there were an issue".
I would like to see the contract.  It would be rather peculiar if one of a buisness' main draws were made subject to the whim of the landlord.
On Friday, 19 August, the Union Station put up "No Open Carry" signs.  It is not clear if the signs are legal or not.  Open carry is legal in Utah.  The Union Station is a non-profit.  It may be owned by the City of Ogden.  Most of its support comes from the City and the State of Utah.  I suspect the legislators will not be happy with Union Station putting up "No Open Carry" signs. The Union Station had never put up open carry signs before.
That they did this shortly after the Sea Bears announced that they would be moving to Union Station indicates a lack of good faith by the Union Station management. How could there "be an issue" when the restaurant has not even opened in the new location yet?
Just three days ago, on 18 August, Monica Seibers, one of the family owners of the Sea Bears, said that they would not be changing their format. From standard.net, 18 August:
The North Salt Lake couple are avid supporters of the Second Amendment. As such, servers at the restaurant are invited to open-carry firearms of their choice. Customers are welcome to carry firearms in their restaurant, too.

"We're going to continue to be who we are," Monika Seibers said.
The Sea Bears is a family owned and managed restaurant.  Monica, her husband, and their four children all open carry in the restaurant.
The Union Station management has said that having a restaurant in the space that was being emptied is important to their financial health.  They initially welcomed the Sea Bears.
It sounds as if the management of Union Station has had a change of mind.
©2016 by Dean Weingarten: Permission to share is granted when this notice is included.
About Dean Weingarten;
Dean Weingarten has been a peace officer, a military officer, was on the University of Wisconsin Pistol Team for four years, and was first certified to teach firearms safety in 1973. He taught the Arizona concealed carry course for fifteen years until the goal of constitutional carry was attained. He has degrees in meteorology and mining engineering, and recently retired from the Department of Defense after a 30 year career in Army Research, Development, Testing, and Evaluation.