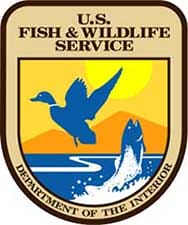 Washington, DC -(AmmoLand.com)- U.S. Fish and Wildlife Service Director Dan Ashe today announced the appointment of Paul Rauch as the Service's new Assistant Director for Wildlife and Sport Fish Restoration (WSFR).
Rauch, a career Service employee of more than two decades, has served as WSFR's Acting Assistant Director since April.
In his new capacity, Rauch will oversee grant programs that provide more than $1 billion annually to States, territories and federally-recognized Indian Tribes to support on-the-ground wildlife and fisheries conservation.
"The Wildlife and Sport Fish Restoration Grant Programs are among our nation's greatest conservation successes, funding thousands of vital wildlife conservation, education and wildlife-associated recreational opportunities for Americans across the nation," said Fish and Wildlife Service Director Dan Ashe. "Safeguarding and managing these programs effectively and efficiently is our highest priority, and there is no one more qualified to ensure their continued success than Paul Rauch. Paul has consistently shown the ability to solve complex management challenges and find efficiencies in our business operations, and I'm excited that he's agreed to lead WSFR on a permanent basis."
Rauch replaces Hannibal Bolton, who is now spearheading the agency's diversity recruitment and retention efforts.
He previously served as Assistant Director for Business Management and Operations beginning in 2012, and as BMO's Deputy Assistant Director for four years prior to that. In those capacities, he helped the Service significantly improve transparency and accountability of the Service's business operations.
Under his leadership, BMO made great progress in improving and streamlining contracting and acquisition services. He oversaw the successful deployment of the Department's Financial and Business Management System (FBMS), the single largest and most complex Service-wide system deployment in our history. FBMS will be a key part of the Service's future business successes.
Rauch also played a pivotal role in the development and implementation of more than 700 American Recovery and Reinvestment Act projects nationwide. This enormously complex initiative was completed on time and on-budget, with unprecedented transparency and financial accountability. Its success is a tribute to Paul and his team across the agency.
Most recently, Paul spearheaded the Service's move to a new Headquarters building in Falls Church, VA. The new building has significantly reduced the Service's carbon footprint, fostered greater collaboration among employees and programs, and reduced operating costs – enabling the agency to allocate millions of additional dollars to on-the-ground conservation work.
Before becoming Deputy Assistant Director, Paul served as Chief of the Division of Engineering in Headquarters. He also Served as Regional Engineer and worked in the Water Resources program in the Pacific Northwest Region.
Rauch received a bachelor degree from Oregon State University and a master degree from University of Nevada. He and his wife Patty reside in Virginia.
About the U.S. Fish and Wildlife:
The mission of the U.S. Fish and Wildlife Service is working with others to conserve, protect, and enhance fish, wildlife, plants, and their habitats for the continuing benefit of the American people. We are both a leader and trusted partner in fish and wildlife conservation, known for our scientific excellence, stewardship of lands and natural resources, dedicated professionals, and commitment to public service. For more information on our work and the people who make it happen, visit www.fws.gov.
For more information on our work and the people who make it happen, visit http://www.fws.gov/. Connect with our Facebook page, follow our tweets, watch our YouTube Channel and download photos from our Flickr page.