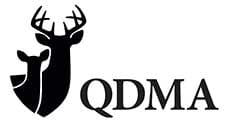 Athens, GA -(AmmoLand.com)- The Quality Deer Management Association (QDMA) is pleased to announce Big Ticket Outdoors, makers of premium property signs, as their newest Corporate Partner.
"We are extremely excited to partner with QDMA, and look forward to helping landowners, land managers, and land specialists protect one of their biggest investments," said Austin Vier, President of Big Ticket Outdoors. "We are thankful to have an organization like QDMA who promotes deer management, and ensures the future of white-tailed deer and our hunting heritage. We believe our signs let others know you are serious about securing your property, resulting in keeping trespassers and poachers away."
For the partnership, Big Ticket Outdoors will produce a limited run of custom, durable QDMA signs that will be available at all QDMA Branch banquets in 2017.
"QDMA members place tremendous value on the property they own or lease, and Big Ticket Outdoors manufactures the most durable, American-made property signs on the market today," said QDMA Director of Corporate Relations, Steve Levi. "Their products are geared for those who are serious about protecting their investment from intruders. The support of their family-owned business is critical to our mission and we're excited to have them as a corporate partner."
For more information on Big Ticket Outdoors and to view its complete line of products, please visit bigticketoutdoors.com.
About QDMA:
QDMA is dedicated to ensuring the future of white-tailed deer, wildlife habitat and our hunting heritage. Founded in 1988, QDMA is a national nonprofit wildlife conservation organization with more than 60,000 members in all 50 states and Canada.
To learn more about QDMA and why it is the future of deer hunting, call 800-209-3337 or visit www.QDMA.com.