Coraopolis, PA –-(Ammoland.com)- The Ruffed Grouse Society and American Woodcock Society (RGS/AWS) are pleased to announce a grant of $46,431 from the Cabela's Outdoor Fund to assist a diverse set of projects designed to benefit young forest habitat and wildlife. These projects will be paired with RGS/AWS and partner funds of $31,600 and will take place primarily in the Upper Midwest. Activities will support habitat improvement, regional planning efforts, education, developing the next generation of upland hunters and mentoring activities while supporting a variety of wildlife species dependent on young forest habitat including ruffed grouse, rabbits, American woodcock, white-tailed deer and elk.
"The generous donations made by customers at Cabela's stores across North America when they 'round up for conservation' at the checkout lane are directly responsible for the funds being put into wildlife habitat and outreach during this project," said John Eichinger, president and CEO of the RGS/AWS. "We greatly appreciate their support, and that of the Cabela's Outdoor Fund, toward healthy forests, abundant wildlife and sporting traditions for future generations."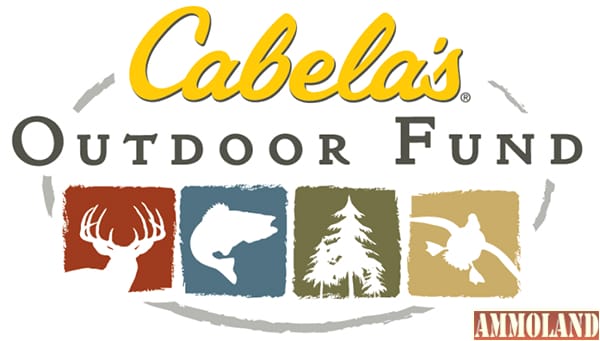 Four projects will be supported by the grant and matched by RGS/AWS and partners:
Conservation and Recruitment Outreach Campaign, which will utilize comprehensive media efforts to address the downward trend of upland hunter numbers (specifically promoting the new RGS/AWS New Hunter Mentor Program and Women's Intro to Wingshooting Program) and to overcome the negative public perception and misinformation about forest management;
Habitat Machine Program Restoration and Operation, where funds will provide critical repairs and maintenance for the RGS/AWS habitat machine in Michigan used for a variety of habitat management techniques on both public and private lands in addition to public education and agency collaboration;
Northern Michigan Food Plot and Hunter Trail Equipment Project, where funds will purchase a tractor-towed disc operated by the Michigan Department of Natural Resources (Wildlife Division, Grayling) for management of wildlife openings, food plots and hunter trails on public lands;
Driftless Area Young Forest Symposium, where over 100 natural resource professionals will address the health of forests in the Driftless Regions of Wisconsin, Minnesota, Iowa and Illinois.
The Cabela's Outdoor Fund is a non-profit organization dedicated to efforts that promote and protect hunting, shooting sports, trapping, fishing, camping and conservation. This fund is possible through generous Cabela's customers who choose to "round up" their purchases to the nearest dollar at Cabela's stores. The Cabela's Outdoor Fund contributes to other like-minded organizations across North America working to make the great outdoors even better. To learn more about Cabela's Outdoor Fund, visit www.cabelas.com/outdoorfund.
About the Ruffed Grouse Society:
Established in 1961, The Ruffed Grouse Society/American Woodcock Society is North America's foremost conservation organization dedicated to preserving our sporting traditions by creating healthy forest habitat for ruffed grouse, American woodcock and other wildlife. RGS/AWS works with landowners and government agencies to develop critical habitat utilizing scientific management practices.
Information on RGS/AWS, its mission, management projects and membership can be found on the web at: www.ruffedgrousesociety.org.