R100 Finishes 2016 Campaign In Michigan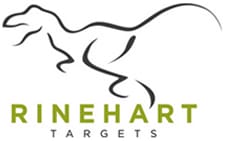 Janesville, WI -(AmmoLand.com)- Rinehart Targets would like to announce the upcoming Rinehart R100 in Saginaw, Michigan on September 10th and 11th.
The event will take place at the Saginaw Field & Stream archery club. Men, women and children of all ages are encouraged to come out and see what this great occasion has to offer.
"This year the Michigan event is bittersweet," stated James McGovern, President of Rinehart Targets. "We've had a great R100 season making it tough to see it end but Saginaw Field & Stream will finish things off with a bang."
Whether you've had a bow in hand for many years or are just getting started in the sport of archery, the Rinehart R100 is the event for you. With just one event remaining in the 2016 season, come out and enjoy a great day of 3D archery with the Rinehart R100.
Archers of all levels and ages can experience the best 3D archery targets in the world within a fun and exciting setting at the Rinehart R100. Pre-registration for the Saginaw, Michigan shoot is available through Wednesday, September 7th at 8:00 PM EST. You may also register in person on the Saturday or Sunday of the event.
For more information and registration details visit: https://www.r100.org/.
About the Rinehart R100:
Since 2003 the Rinehart R100 has been providing archery lovers with an event designed for participants of all levels and ages. The event is focused on family fun and introducing new shooters to the great sport of archery. The combination of fantastic venues and an opportunity to spend a day finding the ten ring of "The Best Archery Targets in the World" makes this event a must for all outdoor enthusiasts, young and old.
For more information, visit: www.r100.org.