Location: Remote, Residing in Respective Region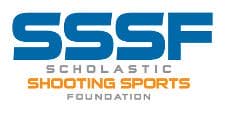 Columbus, OH -(AmmoLand.com)- The Scholastic Shooting Sports Foundation (SSSF) is seeking two highly motivated individuals to assume the role of Regional Field Representative (RFR) for the Scholastic Action Shooting Program (SASP).
The successful candidates will be responsible for recruiting, developing, motivating and supporting SASP volunteer leadership within the regional territory.
The SSSF is a 501c (3) not-for-profit organization and is the national leader in youth development shooting sports programs. Using a combination of education and athletics, our mission is to enhance the growth and personal development of student athletes throughout the nation through the shooting sports.
Through a variety of fun, team-based shooting events in both our SASP and Scholastic Clay Target Program (SCTP), we provide student athletes aged elementary through college with a supportive environment where shooting sports serve as catalysts for teaching life lessons and skills that emphasize positive character traits and citizenship values. Throughout all training, practice and competitions, we instill in our participants a commitment to safe firearm handling, teamwork and leadership.
Job Description
Provide grassroots, locally-based team and program development and support in assigned territory by interacting with existing and prospective SASP state advisors, coaches and adult volunteers to assist them in setting up new teams and growing teams already in the program.  Cross promote other SSSF programs such as the SCTP when/where possible.
Seek and develop leads and accurately represent SSSF programs to local shooting facilities, school systems, government organizations, and other youth organizations, providing them with information on the benefits of membership in SASP/SCTP.  Recruit, develop, motivate and support state advisors who represent the SASP in states in assigned territory.
Job Duties:
Serve as a knowledgeable ambassador for SSSF programs in assigned territory.
Provide timely and accurate phone and email support for SASP program volunteers in territory with current and factual program information.
Assist state advisors, coaches & teams in the sign-up and registration process.
Provide education, training and support on the SSSF's SHOT registration and event management system.
Teach and/or facilitate coach education schools in territory and outside of territory as needed.
Work with local volunteers and through state advisors to facilitate presentations to schools, shooting facilities, government organizations, and prospective teams to inform them about the SASP.
Setup, facilitate and/or assist with SASP events in your territory and elsewhere as required, including Local, Regional, State and National events.
Represent the SASP at local, regional and national industry/sports shows.
Participate in regional and national training sessions for advisors and coaches.
Travel within your territory and to other venues around the country as needed. Pre-approved travel expenses will be reimbursed.
Desired Qualifications:
4+ years' experience as a volunteer coach or state advisor in youth shooting sports.
Proven ability to establish and develop high quality youth shooting sports programs.
Coach/instructor or Level I credentials from NRA or equivalent entity.
Experience organizing and conducting high quality shooting sports events.
Working knowledge of all SSSF programs.
Ability to travel within territory & to other parts of the country as needed.
Successful completion of annual background check.
Ability to communicate with and present to large groups.
Computer skills including familiarity with e-mail, social media and shooting event software.
Available Openings:
Great Lakes Region (Minnesota, Iowa, Wisconsin, Illinois, Michigan, Indiana, Ohio)
Southeast Region (Mississippi, Alabama, Georgia, South Carolina, Florida)
Reports To:  SASP Director of Development
Salary and Benefits:
Positions are part-time hourly (approximately 20 hours / week) with pay commensurate with experience and qualifications.
Application Process:
To apply, please email a cover letter and resume (.pdf format is preferred) to Tammy Mowry at [email protected].
The application period will close at 5:00 PM EST on September 3, 2016.
About the SSSF:
The Scholastic Shooting Sports Foundation (SSSF) is responsible for all aspects of the Scholastic Clay Target Program (SCTP) and Scholastic Action Shooting Program (SASP) across the United States. SCTP and SASP are youth development programs in which adult coaches and other volunteers use shooting sports to teach and to demonstrate sportsmanship, responsibility, honesty, ethics, integrity, teamwork, and other positive life skills. SCTP was developed as a program of the National Shooting Sports Foundation (NSSF) until the SSSF was created in 2007 to operate the SCTP. In 2012, SSSF created the SASP and became the managing foundation of both programs.
For more information about SSSF, visit www.sssfonline.org.