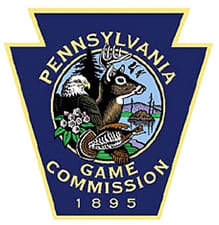 Harrisburg, PA -(AmmoLand.com)- Seeing more elk in Pennsylvania is as easy as A-B-C – Autumn, Bugles and Crowds.
A webinar to be hosted at noon on Thursday by the Pennsylvania Game Commission will provide these and other tips to a better elk-viewing experience. Whether you have visited Pennsylvania's elk range 100 times, or you're planning to visit for the first time, the webinar to be conducted by Doty McDowell, the Information & Education Supervisor for the Game Commission's Northcentral Region, will provide tips and ideas on how to make your next trip enjoyable and educational.
The session will include an about 15-minute PowerPoint presentation, followed by a short question-and-answer period. Register online at https://attendee.gotowebinar.com/register/4635798684829360387. A link to the registration also can be found on the Game Commission's website, on the Upcoming Events page.
A confirmation email sent after registration is completed contains information about joining the webinar.
About Pennsylvania Game Commission:
For more than 100 years, the Game Commission has managed the Commonwealth's wildlife resources for all Pennsylvanians. With the help of more than 700 full-time employees and thousands of part-timers and volunteers, the agency provides a host of benefits to wildlife, state residents and visitors.
For more information, visit: www.pgc.state.pa.us.