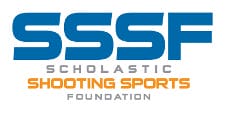 Columbus, OH -(AmmoLand.com)- Make sure to tune in to the Outdoor Channel for the Shooting USA Hour, Wednesday, Aug. 10, 2016 9 p.m. EST, to watch the Scholastic Action Shooting Program (SASP) athletes participate at the 2016 College Nationals.
The young shooters had a blast plinking for speed at the CMP Talladega Marksmanship Park in Talladega, Ala. back in March. Check out the promo for the segment here!
You'll no doubt want to tune in again on Aug. 17 to watch the 2015 SASP Nationals and on Aug. 31 to watch the 2015 SCTP Nationals.
For more information about SCTP and SSSF, visit www.sssfonline.org. You can also follow SCTP on Facebook at www.facebook.com/ShootSCTP or www.instagram.com/scholasticshootingsports @ScholasticShootingSports on Instagram.
About the SSSF:
The Scholastic Shooting Sports Foundation (SSSF) is responsible for all aspects of the Scholastic Clay Target Program (SCTP) and Scholastic Action Shooting Program (SASP) across the United States. SCTP and SASP are youth development programs in which adult coaches and other volunteers use shooting sports to teach and to demonstrate sportsmanship, responsibility, honesty, ethics, integrity, teamwork, and other positive life skills. SCTP was developed as a program of the National Shooting Sports Foundation (NSSF) until the SSSF was created in 2007 to operate the SCTP. In 2012, SSSF created the SASP and became the managing foundation of both programs.
For more information about SSSF, visit www.sssfonline.org.