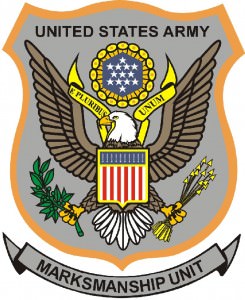 Fort Benning, GA -(AmmoLand.com)- A Soldier from the U.S. Army Marksmanship Unit (USAMU) was added to the 2016 U.S. Paralympic Shooting Team.
Sgt. 1st Class Shaun Tichenor will compete in the sport pistol and air pistol events in September during the 2016 Paralympic Games. He joins his USAMU teammate Staff Sgt. John Joss on a U.S. Paralympic Shooting Team that was already the largest in the short history of the sport, according to USA Shooting. Other competitors include Mike Tagliapietra, McKenna Dahl, Jazmin Almlie-Ryan, Tammy Delano, Tricia Downing and Marco DeLaRosa.
Tichenor joined the Army in 1997. He was assigned to the USAMU's International Team in January 2013 as a shooter/instructor. In 2014 and 2015, he was the Paralympic National Champion for 10m Air Pistol.
USAMU shooter-instructors provide a direct connection between the Army and the American people through competitions, demonstrations, outreach and engagements on the local, regional and national level.
About USAMU:
The U.S. Army Marksmanship Unit's mission is winning national and international shooting competitions and advancing small-arms lethality to demonstrate Army marksmanship capability and enhance marksmanship effectiveness in combat. USAMU is part of the U.S. Army Accessions Brigade and Army Marketing and Research Group.
For more information on the U.S. Army Marksmanship Unit, contact the Public Affairs Office at (706) 545-5436, [email protected] or www.USAMU.com.