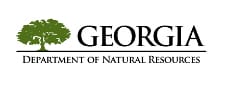 Social Circle, GA -(Ammoland.com)- So, you completed the Hunter Education course – now what?
Take your knowledge to the next level by attending a Hunter Education Field Day. These "hands-on" learning experiences give students a chance to build on the knowledge and skills gained in their initial hunter education course.
"While all of the hunter education courses available to Georgia students provide a beginning knowledge of hunting safety, firearms and other equipment, it is not usually a field experience," says Walter Lane, hunter development program manager for the Wildlife Resources Division. "Field Days allow the student to handle a bow, a muzzleloader, rifle or shotgun and to test out safe ways to access a tree stand or to navigate in the woods – it really solidifies the experience much more than the course alone and is a great compliment to the initial instruction."
Field Days include a live fire opportunity and field exercise and are designed for students who have completed and passed a hunter education course. Potential Instruction sessions include a combination of two of the following activities: rifle, archery, muzzleloading, orienteering, wildlife identification and tree stand safety.
Hunter Education Field Days typically take two hours and are available across the state. The Field Day events are free of charge. However, it is possible that the venue for the event may have a parking or usage fee.
For more information, visit www.GetHunterEdGeorgia.com.
About Georgia Department of Natural Resources:
The Georgia Department of Natural Resources strives to better today's natural, historical, cultural, environmental and economic resources to provide for more abundant use and a brighter future for the state of Georgia through the management and conservation of Georgia's natural and cultural resources. This work is conducted by DNR's six operating divisions which include: Coastal Resources Division; Environmental Protection Division; Historic Preservation Division; Law Enforcement Division; Parks, Recreation & Historic Sites Division and Wildlife Resources Division.
For more information, please visit www.GADNR.org.