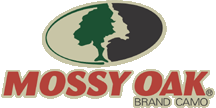 ELDORA, IA – -(Ammoland.com)-Whink Products Company is introducing scent-control, laundry products in partnership with Mossy Oak. The new Pre-Soak and Laundry Detergent utilize the most effective cleaning agents and are infused with a state-of-the-art odor neutralizer, making hunters truly undetectable.
The Mossy Oak Pre-Soak, developed to remove tough stains, and Laundry Detergent contain no U.V. brighteners, are unscented, concentrated, designed for use in high efficiency and standard washing machines, and designed to remove odors. Both were formulated by Whink.
"Having our Mossy Oak Laundry Detergent independently tested for odor removal against other scent-control products was essential," said Curt Lambertsen, President of Whink Products. "We wanted to bring to the market the absolute best products and having our laboratory working with Iowa State University's labs made it possible to do that."
Whink's Mossy Oak Laundry Detergent and Pre-Soak will be sold through mass, hardware, grocery, sporting goods, farm and ranch, on-line and home center retailers. Both items are available this season in 16-ounce bottles with a suggested retail of $7.99, in a combo pack, or with an in-store display. The Laundry Detergent will also available in a 22oz bottle. The packaging features Mossy Oak Break-Up Country.
For the 2017 season, Whink will be introducing several additional Mossy Oak scent control products. These products will be available on-line and at retailers starting in the late spring of 2017. Please contact Whink for complete information about the Whink Mossy Oak scent control product line.
Whink Products Company is located in the middle of America's legendary trophy whitetail deer region. This family owned business has been producing "The Best on Toughest" household cleaning products since 1947. In 2015, the owners decided to bring that same quality and effectiveness to the American Sportsman in a partnership with Mossy Oak. They created a line of products that clean and deodorize at the highest levels.
For more information, visit www.whink.com or call 641-939-2353 x 238.
 Whink Products is an officially licensed partner of Haas Outdoors Inc. Haas Outdoors Inc. is headquartered in West Point, Miss., was established in 1986 and is home of Mossy Oak. Celebrating 30 years in 2016, Mossy Oak is a leading outdoors lifestyle brand that specializes in developing and marketing modern camouflage designs for hunters and outdoors enthusiasts. The Mossy Oak Brand and patterns can be found on a multitude of products worldwide. Haas Outdoors Inc. is the parent company of Mossy Oak, BioLogic, Mossy Oak Productions, MOOSE Media, Nativ Nurseries, Nativ Living, GameKeepers, GameKeepers Kennels and Mossy Oak Properties. Mossy Oak is the official camouflage of the National Wild Turkey Federation and Ducks Unlimited.
 Follow Mossy Oak on Facebook, Twitter, Instagram, Google+, Pinterest and YouTube.