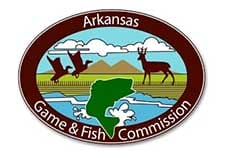 LITTLE ROCK –-(Ammoland.com)- This year's unusually wet conditions during opening weekend of dove season may have stymied some people's efforts to draw in doves for Labor Day, but the water may be a blessing for hunters chasing teal during the early season.
According to Buck Jackson, wetlands program coordinator for the Arkansas Game and Fish Commission, this year's teal season may be similar to most dove seasons – great for the first weekend, and then tapering off as water drains out of the state.
"We have a lot of water right now and we have teal in the state already," Jackson said. "We're also expecting a cold front to come through this weekend. The teal that are here will likely push out of the state, but we should see more come into the state with the cooler weather."
Jackson says the teal are attracted to the seeds and grains found in wet agricultural fields and specially prepared moist-soil units on managed waterfowl areas, but the exposed mud flats offer another key ingredient for waterfowl – bugs.
"Like a duck on a junebug" isn't just a witty saying, it's based on the fact that waterfowl need to feed on these protein-rich food sources to maintain muscle mass during their migration.
"Protein also is required for ducks to grow new feathers during the molt," Jackson said. "And the exposed mud of these newly draining puddles will offer plenty of invertebrates for the teal and other birds to feed on."
Ed Gordon Point Remove and Raft Creek are two of the most popular public areas to hunt, and both have some water on them for the opening weekend, but construction projects and normal habitat enhancements to provide cover and food for waterfowl later in the season require the land to dry out.
"Many hunters already are calling and asking us to close water-control structures to capture rain for opening weekend, but you have to time the flooding on these areas when it's right for the ducks," said Luke Naylor, waterfowl program biologist for the AGFC. "There's a big difference in what attracts waterfowl and what many hunters think the ideal hunting conditions are."

"Normally teal hunting is done by about 7:30," said Jackson. "They're going to fly and move around early in the morning and find a place to be for the rest of the day."
The early morning light can make it a little tricky to identify the duck species using an area, so hunters should be extremely cautious in selecting their targets, only blue-winged teal, green-winged teal and cinnamon teal are legal to shoot during the early teal season.
"I've seen a lot of northern shovelers and wood ducks on our areas already this year, and neither of which is legal to take during the early season," Jackson said.
Jackson says these two species are the most often taken by accident. The shoveler's size is very similar to the teal species, and wood ducks fly in similar patterns that can fool hunters in low light.
"The shoveler's bill should be a dead giveaway as to what type of bird it is, but just like dove season, people can get a little excited," Jackson said.
One piece of advice Jackson offers to teal hunters heading to public land is to carry shells with smaller steel shot sizes than normal duck loads. The smaller pellets offer plenty of punch for teal and can be more effective in making a mixed bag if a few dove make an appearance during the hunt.
"Doves are still legal to hunt, and they may be attracted to the falling water to collect grit or exposed seeds," Jackson said. "I've had pretty successful hunts double-dipping like that."