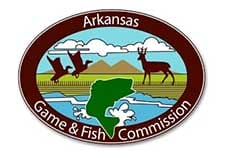 BENTONVILLE –-(Ammoland.com)- Just about every festival in Arkansas involves food in some way, whether it's pink tomatoes in Warren, watermelons in Hope and Cave City or the famous duck gumbo cook off in Stuttgart. None has captured the attention of the media and culinary geniuses as quickly as the World Champion Squirrel Cook Off, set to entertain crowds for its fifth year.
The cook off will be held 9 a.m.-4 p.m., Sept. 10, on the Bentonville Square. Joe Wilson, the mastermind and founder of the contest, says the event pretty much takes over downtown.
"It's a busy deal and it's a great, free, family-friendly event," Wilson said. "We'll have live entertainment and food for everyone, and we'll be selling T-shirts to commemorate the fifth year."
Wilson estimates 40 teams, representing 10 states, will be competing in this year's event, competing for a $1,000 first place prize. He also welcomes anyone to join in the fun if they haven't signed up.
"We'll take any three-person team that registers by Friday night," Wilson said. "It costs $100 to enter, and you have to provide your own ingredients."
Wilson says harvesting the main ingredient can be the biggest challenge for a team, but also the most rewarding.
"In a chili cook off, you can just run to the store and buy your meat, but in this cook off you're going to have to work for your meat."
That "work" actually is one of the main reasons Wilson created the contest. As an avid hunter, he saw the number of people pursuing squirrel steadily dropping and decided he could do something to bring some attention back to the sport and the delicious meals squirrel can provide.
"The best way to promote anything to people is through their stomachs," Wilson said. "We're promoting the use of this fantastic, sustainable source of meat – call it limb chicken, tree bacon or tofu of the woods."
All items must be cooked onsite, and entries must have squirrel as 80 percent of the meat. Wilson says the variety of food entered has been tremendous. He's seen everything from squirrel burgers and fried squirrel to empanadas, squirrel sushi and even squirrel ice cream.
"The ice cream was actually really good," Wilson said. "They candied the squirrel like you can candy bacon, and then added it with pralines to the ice cream."
The idea of a squirrel dinner is commonplace for some Arkansans, but it's gained quite a bit of attention from media in other parts of the country. Wilson's event has been featured in USA Today, on "CBS News Sunday Morning" and even the front page of The Wall Street Journal.
"I'd have never dreamed of being on the front page of The Wall Street Journal, and when I was, it was because of a squirrel," Wilson said.
Visit www.squirrelcookoff.com or contact Joe Wilson at 479-866-4342 for more information about this Arkansas original.