By Dean Weingarten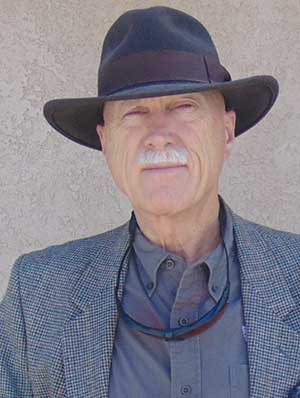 Arizona – -(Ammoland.com)- In June of 2016, the ATF announced that nitrocellulose, including nitrocellulose wetted with water or alcohol, would be considered a high explosive.  This change in regulation was simply announced in the June ATF EXPLOSIVES Industry Newsletter, without a comment period or any previous consideration.
This change had a potentially devastating effect on ammunition manufacturers and manufacturers of smokeless gunpowder.  If the ruling was upheld, it would have required enormous changes in gunpowder manufacture, making ammunition significantly more expensive, and likely halting the manufacture of smokeless gunpowder for a considerable period while changes to existing procedures were worked out, tested, and applied to the manufacturing process.
Astute people in the industry noticed and started to sound the alarm.  It is not surprising that people are on the edge of alarm during the final months of the Obama administration, as the administration has shown an alarming tendency to ignore both Congress and the courts.
The ATF sought to put the issue to rest yesterday , 31 August. It issued an update stating that the status of previously authorized industry oractices will not be affected for some period.  From the update:
Subsequent contact from industry members who import, transport, store or  employ wetted Nitrocellulose in the production of ammunition, however, has brought to our attention  that were not fully addressed in the Newsletter and require further consultation and consideration with the industry. Accordingly, ATF has and will conduct further industry outreach concerning wetted Nitrocellulose. In the interim, previously authorized industry practices concerning wetted Nitrocellulose will not be affected.
This appears to have been an oversight on the part of the ATF; someone likely made a  mistake, not knowing the consequences of their actions.  It will probably be corrected.
This action shows the danger in so much power being concentrated in the executive branch.  A shutdown of an entire industry could happen simply because a bureaucrat decided to add one chemical to a list of others, without knowing the consequences, and not following procedure on the requirement for public input on the change of regulations.
ATF has not admitted that they overstepped their regulatory power; they have only admitted that they need to consult with the industry and take them into consideration.
But what other effects might there be that they or we do not know?  Regulators cannot know all; that is one of the reasons for public input.  It is entirely possible that small manufacturers or individuals will be significantly effected by this unanticipated regulatory change.
Might this regulatory change have any effect on smokeless gunpowder sold at the retail level?  Nitrocellulose is a major component of smokeless gunpowder.
It is positive that ATF responded to industry pressure in this regard.  But what if they had not?  Congress has shown little inclination to rein in the Obama administration; a court case could be bottled up for months or years, as has happened with the immigration case.
Congress should make clear the power of the ATF is limited, and any change must be subject to public oversight and comment.
©2016 by Dean Weingarten: Permission to share is granted when this notice is included.
About Dean Weingarten;
Dean Weingarten has been a peace officer, a military officer, was on the University of Wisconsin Pistol Team for four years, and was first certified to teach firearms safety in 1973. He taught the Arizona concealed carry course for fifteen years until the goal of constitutional carry was attained. He has degrees in meteorology and mining engineering, and recently retired from the Department of Defense after a 30 year career in Army Research, Development, Testing, and Evaluation.