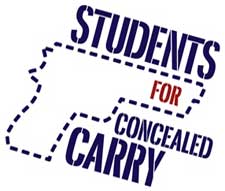 Austin, TX -(AmmoLand.com)- Following years of controversial police shootings across the country, opponents of campus carry have taken to claiming that campus carry will make police encounters more dangerous for students—particularly male students—of color.
This claim ignores the fact that campus carry doesn't give a racist police officer any more reason to profile a student as a criminal.
Antonia Okafor, Southwest regional director for Students for Concealed Carry, explained, "When a police officer profiles somebody because of the person's race, the officer isn't thinking, 'This person might be a law-abiding citizen who is licensed to carry a handgun'; the officer is thinking, 'This person might be a criminal who doesn't care what the law says about carrying a gun or shooting a police officer.' Because an honor-system-based 'gun-free' policy doesn't change a criminal's ability to unlawfully carry a gun on campus, the problem of police profiling isn't affected by campus carry."
About Students for Concealed Carry:
Students for Concealed Carry (SCC) is a national, non-partisan, grassroots organization comprising college students, faculty, staff, and concerned citizens who believe that holders of state-issued concealed handgun licenses should be allowed the same measure of personal protection on college campuses that current laws afford them virtually everywhere else. SCC is not affiliated with the NRA or any other organization. For more information on the debate over campus carry in Texas, visit WhyCampusCarry.com.
For more information on SCC, visit ConcealedCampus.org or Facebook.com/ConcealedCampus.