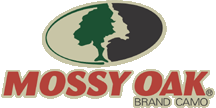 TORONTO -(AmmoLand.com)- Thermotwist Inc., makers of Drop and Twist, has partnered with Mossy Oak to offer camouflage Drop and Twist food storage systems with grab and go convenience for hunters, campers and outdoors enthusiasts.
Drop and Twist is a patented food storage system, with tall tumbler inserts and separate lids letting you pack twice as much food in the same space. The inserts drop and twist into a thermal insulated container. The thermal units are patterned with a wide variety of designs, including Mossy Oak camo.
The inserts are BPA and phthalate-free, with airtight lids (keeping food fresh longer) which can be put in the freezer, refrigerator and microwave and are dishwasher safe. Each insert has a cool-to-touch rim that makes hot foods easy to remove from the microwave. The thermal drop-in food storage system is insulated and, with the insert, creates a triple wall design keeping foods hotter and colder longer. Use the system while on the go without the need to clean the thermal device, which is amazing for outdoors travels, as you can load up on inserts that were prepared earlier and clean another time. A pop-up travel handle is also convenient.
Prepare healthy foods in batches (saving time and money), keep your food looking appetizing in the see-thru and space-saving personal serving sized inserts, grab and go when on the move and heat things up when needed. Use fewer dishes and reduce your cleaning when out, and use the inserts to store the food, re-heat the food, and eat directly out of the inserts. Use the thermal containers when you need the convenience to go.
"Everyone finds their usage for this product, being a well-thought-out, 2-in-1 solution for food storage, with convenient DROP and TWIST designs that represent YOU, for work, play or travel. The inserts have been priced inexpensively, which makes it easy to purchase and use on a daily basis, taking up less space and individually sized. People just grab the inserts out of their fridge, heat their food and eat directly out of them," says Spyros Theoharis with Thermotwist Inc.
Drop and Twist thermal, multi-insert food storage system is $24.99 with additional inserts available in packs of two ($7) and four ($10). To purchase, visit https://amzn.to/2J3ak93.
Thermotwist Inc. is an officially licensed partner of Haas Outdoors Inc. Haas Outdoors Inc. is headquartered in West Point, Miss., was established in 1986 and is home of Mossy Oak. Celebrating 30 years in 2016, Mossy Oak is a leading outdoors lifestyle brand that specializes in developing and marketing modern camouflage designs for hunters and outdoors enthusiasts. The Mossy Oak Brand and patterns can be found on a multitude of products worldwide. Haas Outdoors Inc. is the parent company of Mossy Oak, BioLogic, Mossy Oak Productions, MOOSE Media, Nativ Nurseries, Nativ Living, GameKeepers, GameKeepers Kennels and Mossy Oak Properties. Mossy Oak is the official camouflage of the National Wild Turkey Federation and Ducks Unlimited.
 Follow Mossy Oak on Facebook, Twitter, Instagram, Google+, Pinterest and YouTube.