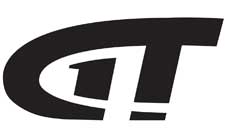 Mandeville, LA -(AmmoLand.com)- Fans of Gun Talk Media can now watch all their favorite Gun Talk shows on Apple TV!
Simply select "apps" in Apple TV, search "Gun Talk," and add the channel to enjoy all the past, and future, seasons of Gun Talk programs.
"Over 36% of connected households own a streaming media player. Gun Talk Media continues to expand our content distribution to these viewers," commented Ryan Gresham, of Gun Talk Media.
Watch the top rated Guns & Gear- your one stop shop for guns, ammo, optics and accessories. Explore the world of shooting with Tom Gresham, Ryan Gresham, and Chris Cerino on GunVenture. Or, check out First Person Defender, where regular people with varying degrees of firearm knowledge are put into force-on-force self-defense scenarios, giving viewers a unique, first-hand look at what it's like to defend your life or the lives of your loved ones.
Plus, past seasons of Gun Talk Television, bonus videos, product showcases, bloopers and more!
Apple TV:
Apple TV is a tool for managing an array of television viewing apps, allowing users to download channels and watch programs from the sources they choose, without paying for the additional channels they don't want to see. Learn more about Apple TV at www.apple.com/tv.
About Gun Talk Media:
Gun Talk Media is a multi-media company which produces "Tom Gresham's Gun Talk," a nationally-syndicated radio talk show carried on more than 219 stations; "GunVenture" and "Guns & Gear" television series, which air on Sportsman Channel, WildTV, and now Apple TV, Roku and Amazon Fire TV; "First Person Defender," a digital video series in its fourth year; and various firearms instructional DVDs. Learn more at http://www.guntalkmedia.com, and http://www.shopguntalk.com.
About GUNTALK:
GUNTALK airs on Sportsman Channel on Mondays at 10:00 PM Eastern, Tuesdays at 1:00 AM ET, Tuesdays at 9:00 AM ET, and Thursdays at 1:30 PM ET. Sportsman Channel can be found on DirectTV Ch. 605, DISH Network Ch. 395, AT&T U-Verse Ch. 642, and on your local cable provider. Watch show segments, get the latest news, and more, at https://www.youtube.com/guntalktv, http://www.guntalktelevision.com and http://www.guntalk.tv.
Find out more at www.thesportsmanchannel.com, and check your local listings for additional channel information.