Stand up for Your Rights – Stand up Against Bloomberg's Moms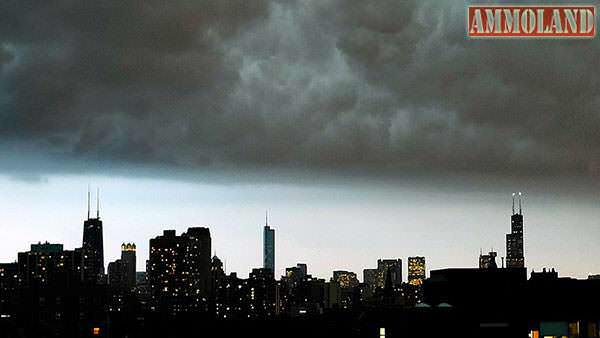 Chatsworth, IL -(AmmoLand.com)- Help stand up for your gun rights by attending the Gun Control Recruitment Rally being held by Bloomberg Moms at Chicago's Wicker Park next week.
WHAT: Bloomberg Moms Gun Control Recruitment Meeting
WHEN: Wednesday, September 14, 2016
TIME: 6:30 PM (Plan to be there at 5:45 to get a good seat)
WHERE: Chicago Public Library, 1701 North Milwaukee Avenue, Chicago
WHAT YOU NEED TO DO TO PROTECT YOUR GUN RIGHTS:
1. Sign up as an attendee for the meeting by visiting this link: https://act.everytown.org/event/moms-demand-action-event/3656/signup
2. Attend the September 14th meeting. Arrive early to get a good seat. This meeting is to be held in a public library so you cannot be denied entrance.
3. Be sure to wear iGOLD yellow shirts, hats, etc.
4. Be prepared to vigorously defend your right to keep and bear arms. Do not allow lies to be spread about your Constitutional rights.
5. If members of the media are there, approach them, identify yourself as a law-abiding firearm owner who is sick and tired of being blamed for criminal acts of violence.
6. Take lots of photographs.
7. Pass this Alert along to all your gun-owning friends and tell them to be at the September 14th meeting.
8. Post this Alert to any and all Internet blogs, bulletin boards, and social media sites to which you may belong.
REMEMBER – GUN CONTROL IS A DISEASE AND YOU ARE THE CURE
Check out ISRA's website at www.isra.org! Tell us what you think!
Follow the ISRA on Twitter and Facebook. Give the gift of an ISRA membership. Not an ISRA Member? Join Today!
About Illinois State Rifle Association:
The ISRA is the state's leading advocate of safe, lawful and responsible firearms ownership. Since 1903, the ISRA has represented the interests of over 1.5 million law-abiding Illinois firearm owners.
For more information, visit: www.isra.org.