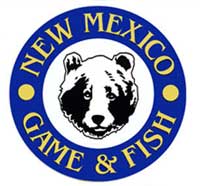 Santa Fe, NM -(AmmoLand.com)- Hunters can donate deer and elk meat this year to help feed the hungry under a new program run by Roadrunner Food Bank of New Mexico.
Hunters can drop off fresh, clean, properly stored elk or deer meat at any of 11 approved meat processors statewide. The program pays processing costs and distributes the ground meat to l soup kitchens and others for use in prepared meals.
"This is a great way for hunters to share their bounty with those in need," said Bob Osborn, assistant chief of private land programs for the department. "We hope hunters will support this program by giving generously."
The Department of Game and Fish provided seed money and organizational assistance to help the program get started. Roadrunner Foodbank will manage the program, conduct fundraising and distribute meat donations.
Those who donate cash or meat to the program can receive a receipt for charitable deduction purposes.
A list of approved game processors where hunters can donate meat can be found on the food bank's website, www.rrfb.org/hunters.
Financial donations to fund the program also can be made through the website.
About the New Mexico Department of Game and Fish:
To provide and maintain an adequate supply of wildlife and fish within the State of New Mexico by utilizing a flexible management system that provides for their protection, propagation, regulation, conservation, and for their use as public recreation and food supply.
For more information, visit: www.wildlife.state.nm.us.