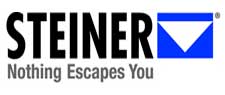 Greeley, CO -(AmmoLand.com)- Before you take off into the woods to hunt, make sure you have the right gear on hand to fix any emergencies that might crop up with your gear.
You can make a simple survival kit for your gun and optics that doesn't weigh much, yet will keep you out of a jam.
Here's what you need for a easy and useful Hunting Gear Survival Kit:
About Steiner:
Headquartered in Bayreuth Germany, Steiner has been widely acknowledged as a world leader in the manufacturing of high quality optics since 1947. In addition to the outdoor, hunting and marine markets, Steiner provides products to military and law enforcement worldwide. The eOptics Division of Steiner is located in Miami Township, Montgomery County, Ohio. Steiner eOptics, is known for its US-made state-of-the-art imaging systems, beacons, laser aiming systems, and tactical lights used by military, law enforcement and commercial markets worldwide. Steiner is a Beretta Holding Company.
For additional information contact [email protected] or visit us at www.Steiner-Defense.com and www.BerettaDefenseTechnologies.com.