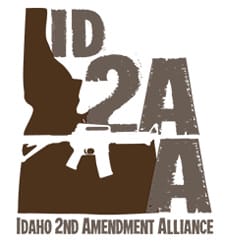 Canyon County, ID -(AmmoLand.com)- Next week is the big day. It is time to let the Buhl City Council that we will not stand for their defiance of state law!
You have been making your voice heard for months now and the Buhl City Council. The question is, will they respond to the will of the people?
We have seen a few other cities take the route of fighting against these changes and so far they have all caved when the pressure of the people got to them.
Buhl seems to want to go a different route and ignore the will of the people!
Next week we have a chance to go to their city council meeting and tell them to make the change during the "open" comment portion of the meeting.
Sadly, even with citizens requesting the issue be put on the agenda, we were still ignored and told to bring it up during the "comments" portion.
What are we trying to change?
The Buhl city code currently states that you can't fire your firearm in city limits unless you are a police officer acting in the line of duty. That's fine except there is NO EXCEPTION made for citizens acting in self-defense.
The council is trying to claim that Idaho law will override their ordinance in a situation where someone used self-defense.
The problem isn't that their ordinance would fail. The problem is that their ordinance, as written, violates state law!
State law says that an ordinance written that regulates the discharge of firearms must NOT affect self-defense. As the Buhl code is written it DOES affect self-defense.
What do we need you to do?
1.  Show up at the City Council Meeting on September 12th at 7:00 p.m.
2.  Contact the council today and tell them to "Change the Ordinance"!
You can find contact details in the original message below.
We will be attempting to live stream the meeting as well so those of you who can't make the drive can watch.
Sincerely,
Greg Pruett
President, ISAA
Idaho Second Amendment Alliance:
The Idaho Second Amendment Alliance exists to fight for the 2nd Amendment rights of all Idaho citizens. Even in a gun friendly State like Idaho, the 2nd Amendment is under constant threat.
For more information, visit: www.idahosaa.org.