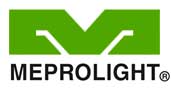 Farmingdale, NY -(AmmoLand.com)- The Mako Group announces that the Meprolight FT Bullseye, the brightest micro optic in the industry is now available for Springfield Armory XD and XDM model pistols.
The FT Bullseye solves a problem may other micro red dot optics face: bulkiness. Meprolight's engineers combined fiber optics with tritium to create a low profile, single rear sight that won't snag on clothing and fits into standard holsters.
The ultra-sleek design and easy-to-use functionality helps shooters to quickly acquire the target in all lighting conditions. With this inventive design, there's no need for a front sight; it's all in the red-dot.
When the dot is centered in the circle, you're on target. It's as simple as that!
A shooter normally acquires the target by aligning the front and rear sights, but with the Meprolight FT Bullseye, there's no need. Meprolight combined the dot and the circle on the rear sight, eliminating the need to use the front sight. Whether in competition or in defensive situations, the goal is to place rounds on target quickly and accurately. The FT Bullseye's design is intuitive and allows the shooter to quickly and accurately get on target. When milliseconds count, give yourself the advantage.
To see the sight in action, follow this link to our YouTube channel featuring Master Chief Brian Sargent, USN, Ret., who served as an elite, decorated member of the SEALS on our YouTube channel: https://youtu.be/PCnFY5t-kzk.
The FT Bullseye is available in red or green dot/circle for all Glock models (including suppressed) with a MSRP of $199 and select Springfield models with a MSRP of $209.70.
Meprolight guarantees the tritium to last up to 12 years, which makes it the perfect sight for law enforcement, self-defense and competitive shooters.
About The Mako Group:
The Mako Group is the exclusive U.S. distributor of the finest tactical equipment and weapon accessories that have been proven in combat. Designed for law enforcement agencies and militaries worldwide, Meprolight night sights and optics, FAB Defense weapon and personal defense accessories, Front Line Holsters and RTS Target Systems, are available at firearm retailers everywhere. Connect with The Mako Group on Facebook, Twitter and Instagram to stay up-to-date on the latest news and products.
For more information visit http://www.themakogroup.com/ftbullseye.