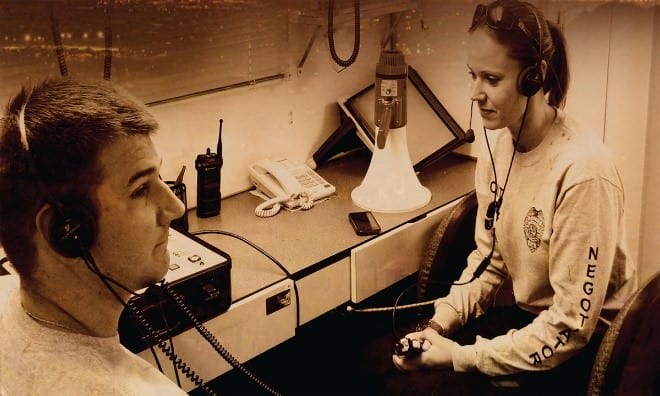 Doylestown, Pa. (Ammoland.com) – The National Tactical Officers Association (NTOA) announces the 16th Annual Crisis Negotiations Conference will be held at the Hilton Phoenix/Mesa in Mesa, Arizona, Oct. 24 – 27, 2016. The conference, which draws attendees from all over the United States and Canada, will be hosted by the Mesa Police Department.
The conference will provide an excellent opportunity for law enforcement officers to enhance their negotiation skills, network with others who share the same mission and learn the latest negotiation techniques through a variety of seminars and incident debriefs.
The conference features several diverse seminars and top speakers within the law enforcement community, including:
Officer Involved Shooting/Hostage Barricade, Inglewood, CA, Presented by Sgt. Harry Drucker
Most Common Negotiation Mistakes, Presented by Officer Gary McDougall (ret.)
Negotiating with the Enemy – Can it Happen Here?, Presented by Randy Watt
Coppermine Barricaded Active Shooter, Saskatoon 2014, Presented by Cst. Ryan Beerling and Sgt. Ken Kane
Incident Debrief: Kenneth Knight, Hostage Taker, Presented by Det. Terry Holmes
Negotiating with Protest Movements, Presented by Dr. Wayman Mullins
Incident Assessments, Presented by Deputy Sheriff Derek Gaunt
Pillars of Extremism, Presented by Kim Jensen (FBI)
More information on the conference, including updates to the agenda, can be found at http://ntoa.org/conferences/cnt-conference/. Registration is limited to sworn law enforcement officers.
For more information on the National Tactical Officers Association, visit http://ntoa.org or call 800-279-9127. Join the NTOA today and start receiving the benefits of better training and stay on top of the ever-changing and challenging world of law enforcement.
About the National Tactical Officers Association
The mission of the NTOA is to enhance the performance and professional status of law enforcement personnel by providing a credible and proven training resource as well as a forum for the development of tactics and information exchange. The association's ultimate goal is to improve public safety and domestic security through training, education and tactical excellence. www.ntoa.org.