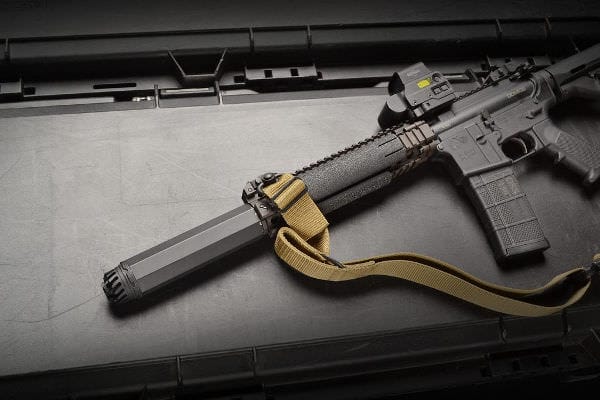 Murray, UT -(AmmoLand.com)- OSS Suppressors LLC has announced the hiring of Jim Ferry & Associates as its sales agency for the Western US, effective immediately.
This move is part of OSS's sales and marketing strategy to significantly expand distribution and provide quality service to it's rapidly growing dealer network.
"With the addition of Jim Ferry & Associates, OSS now has sales representation through the Western 13 that will focus primarily on LE and commercial markets " said Chris Estadt, VP Sales & Marketing for OSS. "We're excited to be able to add the market expertise, channel relationships and selling experience the talented Jim Ferry team brings to the OSS mission."

"We look forward to working with OSS and their best-in-class suppressor products. They're a 'leap ahead' in technology from any baffle suppressor on the market, and we're excited to be able to offer OSS to our customer base," said Jim Ferry, president of the firm.
#DONTGETBAFFLED
About Operators Suppressor Systems:
Founded in 2007, Operators Suppressor Systems designs, manufactures and distributes advanced weapon suppressor systems that meet the demands of military, SOF, tactical and sport shooters around the world. #DontGetBaffled.
Visit www.osssuppressors.com for more information. Connect with OSS on Facebook, Twitter (@oss_suppressors), Instagram (OSS_Suppressors) and YouTube.