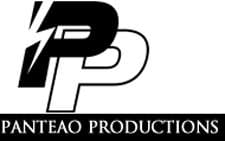 Columbia, SC -(AmmoLand.com)- Panteao Productions is happy to announce the introduction of a new series of videos called the Make Ready Daily Essentials.
The Daily Essentials are a supplement to the Make Ready instructional video series. Panteao's Streaming Video Subscribers will now benefit from new training content from the Panteao instructors delivered every day. The subject matter will vary and include topics relevant to what is going on today. Panteao subscribers can also request specific topics to be covered in upcoming Daily Essentials videos by emailing Panteao at [email protected]com.
The Make Ready Daily Essentials are available on PC or Mac, mobile device via the Panteao Apple and Android Apps, or on your television from the Panteao Roku, Apple TV and Amazon Fire TV Channels. All you need is a Panteao Streaming Video Subscription and you will have access to the Daily Essentials along with the entire Panteao video library.
Make Ready Daily Essentials Page: http://panteao.com/daily-essentials/.
About Panteao Productions:
Panteao is based out of Columbia, SC and produces the Make Ready firearms training video series, documentaries, industrials, and the Make Ready to Survive training series.
For more information about Panteao, visit http://panteao.com/about-us.