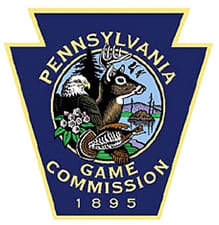 Pennsylvania –-(Ammoland.com)- The five finalists among August submissions to the Big-Buck Trail Cam Contest are on display at the Pennsylvania Game Commission's Facebook page, and anyone wishing to vote for their favorite must do so before the votes are tallied on Monday, Sept. 12.
Simply go to http://bit.ly/BigBuckContest and cast your vote by "liking" your favorite photo or photos.
All five photos selected as finalists and more than 100 others were captured by trail cameras in Pennsylvania during the month of August and submitted to the contest. Monthly contests also will be held in September, October and November. September submissions are being accepted now, and through Sept. 30.
The winner of each monthly contest receives a trail camera.
Submissions should be sent by e-mail to [email protected] Photo submissions are limited to 5 megabytes in size, and must be of wild Pennsylvania deer taken with trail cameras. All submissions must include the photographer's first and last name, hometown, and the county where the deer image was recorded.
The Game Commission has the right to use all submitted images. Individuals submitting photos are reminded the use of bait to attract deer to your trail cam is unlawful in Disease Management Areas, and all baits and attractants, and their residue, must be removed completely from an area at least 30 days prior to hunting there.