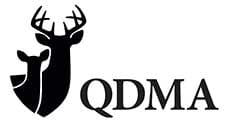 Athens, GA -(AmmoLand.com)- A sold-out class of deer hunters and habitat managers attended the Quality Deer Management Association's first Habitat Enhancement Module, a new educational feature that focuses on advanced techniques in a single area of QDMA's popular Deer Steward curriculum.
QDMA Director of Outreach and Education and wildlife biologist Kip Adams and University of Tennessee professor of wildlife management Dr. Craig Harper taught the class of 36 students. The Module was held August 19-21 at the 461-acre Tanasi Girl Scout Camp in Andersonville, Tennessee, where Dr. Harper has conducted much of his wildlife habitat research throughout the last two decades.
The class, for which there was a waiting list, included students from 15 different states ranging from college age to hunters in their 70s. The course covered forest, "old field" and food plot management and provided students with hands-on experience. Students were able to use equipment like no-till planters and herbicide sprayers, prune apple trees, learn about prescribed fire, and use herbicides to kill invasive plants and selected trees for timber stand improvement. The overall goal of the Module was to teach students to assess a property and enhance cover and forage to maximize deer habitat and hunting opportunities.
"It's a very intensive hands-on management course that gives students the experience they need to take these practices back to where they hunt and manage deer habitat," said Kip Adams. "There is not a better course out there to teach habitat improvement specific to deer hunting."
More Deer Steward Modules are planned for 2017. These Modules are offered in addition to Deer Steward classes at Level I (available as an online or in-person course) and Level II (in-person only), but you do not have to take Level I or II classes before attending a Module.
The Deer Steward program will enter its eleventh year in 2017, and more than 2,000 people have become certified Deer Stewards in that time. For more information about online or in-person courses, click here.
About QDMA:
QDMA is dedicated to ensuring the future of white-tailed deer, wildlife habitat and our hunting heritage. Founded in 1988, QDMA is a national nonprofit wildlife conservation organization with more than 60,000 members in all 50 states and Canada.
To learn more about QDMA and why it is the future of deer hunting, call 800-209-3337 or visit www.QDMA.com.