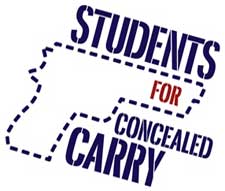 Austin, TX -(AmmoLand.com)- If singer-songwriter Ray LaMontagne is so concerned about the licensed, concealed carry of handguns that he feels compelled to cancel his September 22 concert at the Bass Concert Hall at the University of Texas at Austin, why did he, just three days ago, perform at Salt Lake City's Janet Quinney Lawson Capitol Theatre, another venue that allows the licensed, concealed carry of handguns?
The Janet Quinney Lawson Capitol Theater in Salt Lake City, Utah, is owned by Salt Lake County. As a county-owned property, the Capitol Theater is subject to Utah's firearm ordinance preemption law, which dictates that "a local authority or state entity may not enact or enforce any ordinance, regulation, or rule pertaining to firearms." Perhaps, in the absence of nonstop media coverage of the venue's gun policies, LaMontagne didn't realize that concealed carry is allowed at the Capitol Theater. Unlike the University of Texas at Austin, the Capitol Theater hasn't had its firearm policies profiled in every major newspaper in the country. It hasn't been the site of constant protests or the subject of a segment on Comedy Central's The Daily Show.
As in most venues that allow licensed concealed carry, performers and spectators at the Janet Quinney Lawson Capitol Theatre peacefully go about their business, with little or no concern that the venue's gun policy is placing them at risk.
Brian Bensimon, SCC director for the state of Texas, commented, "It's likely that Mr. LaMontagne has performed at numerous venues that allow concealed carry, without even realizing it. The cancellation of this concert has less to do with the uniqueness of UT-Austin's firearms policy than with political grandstanding and the self-fulfilling nature of activists' predictions that campus carry will have an adverse effect on campus life."
About Students for Concealed Carry:
Students for Concealed Carry (SCC) is a national, non-partisan, grassroots organization comprising college students, faculty, staff, and concerned citizens who believe that holders of state-issued concealed handgun licenses should be allowed the same measure of personal protection on college campuses that current laws afford them virtually everywhere else. SCC is not affiliated with the NRA or any other organization. For more information on the debate over campus carry in Texas, visit WhyCampusCarry.com.
For more information on SCC, visit ConcealedCampus.org or Facebook.com/ConcealedCampus.