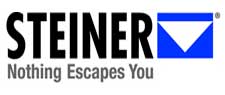 Greeley, CO -(AmmoLand.com)- Traditional hunting scopes have capped windage and elevation knobs, and for most hunting applications this setup works well.
They are less likely to get inadvertently moved off zero, and have a low profile that does a better job moving through brush. And in a scope with some type of trajectory compensation reticle they do fine for shooting at extended ranges.
Exposed windage and elevation knobs let the shooter dial in adjustments on the fly. They allow a hunter to set up for a shot with pinpoint precision.
In practical terms, shooters will dial for elevation and while holding off for wind, and because of this a reticle with good holdover and holdoff marks can be a real benefit.
Exposed windage and elevation knob Examples:
About Steiner:
Headquartered in Bayreuth Germany, Steiner has been widely acknowledged as a world leader in the manufacturing of high quality optics since 1947. In addition to the outdoor, hunting and marine markets, Steiner provides products to military and law enforcement worldwide. The eOptics Division of Steiner is located in Miami Township, Montgomery County, Ohio. Steiner eOptics, is known for its US-made state-of-the-art imaging systems, beacons, laser aiming systems, and tactical lights used by military, law enforcement and commercial markets worldwide. Steiner is a Beretta Holding Company.
For additional information contact [email protected] or visit us at www.Steiner-Defense.com and www.BerettaDefenseTechnologies.com.