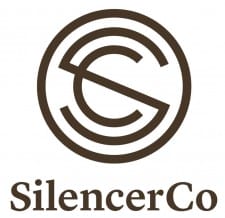 West Valley City, UT -(AmmoLand.com)- We went down to the great state of Texas with a few familiar faces to put the Radius through its paces.
The Radius is the first product offering from SWR [SilencerCo Weapons Research], and has seamlessly integrated target ranging into the shooting process. Now you can check a target's range accurately out to 1 mile without having to come off the gun. Never before has a rail mounted rangefinder been offered in such a versatile, durable, affordable, and compact package.
Click the video below to see the guys from AR15.com, GunsAmerica, and more of your favorite gun-related outlets take out some prairie dogs and give their feedback on the Radius.
More on the Radius:
The SilencerCo Weapon Research Radius is a rail mounted rangefinder capable of ranging out to a mile on a reflective target and attaching to a Picatinny rail in any orientation. When we first decided to create our own rail mounted rangefinder, we wanted something that would allow us to range out to incredible distances reliably without having to come off of the gun and without breaking the bank – and that's exactly what we're delivering.
Want to order a Radius for yourself? Head over to BeyondHuman.com now.
About SilencerCo:
Born and bred in the land of the free, SilencerCo started life when two men in a garage machined, welded, and shaped their dreams into reality. They had one core belief: Guns don't have to be loud. Now in our eighth year of existence, SilencerCo makes more silencers than anyone else in the market. We set the bar high for quality and innovation because in the end, that's all that matters.
For more information, please visit www.SilencerCo.com.