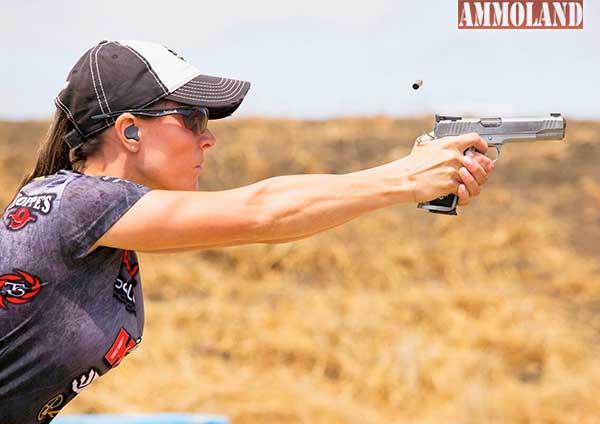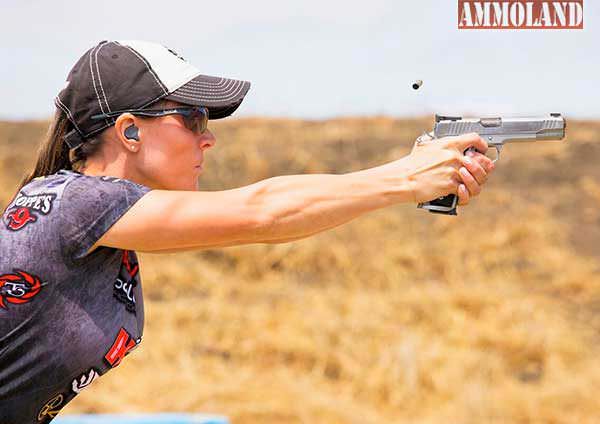 MIAMI –-(Ammoland.com)- Taurus congratulates Grand Master and Taurus Team Captain Jessie Duff on her recent Overall Single Stack and Ladies Open wins during the World Speed Shooting Championships at the SLOSA Hogue Action Pistol Range in San Luis Obispo, California.
The Steel Challenge match attracted 125 competitors to this prestigious shoot that is now over 30 years old, awarding prizes and cash payouts to those competing. With eight stages set to the Steel Challenge Shooting Association (SCSA) format, shooters are driven to focus on speed and accuracy. Duff emerged as the Overall Single Stack World Speed Shooting Champion, as well as her sixth consecutive year as Ladies Open World Speed Shooting Champion.
After the match, Duff commented, "To win an overall championship title has been a dream of mine since I started shooting, something I've spent all my time working towards. I couldn't be more proud to win the overall Single Stack title with my Taurus, allowing them to share in this victory with me!"
Duff's next match will be at the USPSA Area Four Championships September 9-11, 2016 in Rosenberg, Texas.
About Jessie Duff:
Jessie Duff has taken her shooting career of a beginner, all the way to a top ranked professional, earning multiple World and National Champion shooting titles, in five different shooting disciplines. Among these are the prestigious Bianchi Cup and the World Speed Shooting Championships. Jessie has also ranked in numerous regional and state champion matches as well. Reaching this level of shooting performance in her career, defines a well-disciplined competitor and role model for the Taurus Shooting Team.www.jessieduff.netwww.facebook.com/jduffshootwww.twitter.com/jessie_duff
About Taurus Holdings, Inc.:
Headquartered in Miami, Taurus Holdings, Inc. owns or represents some of the most recognized and valued brands worldwide, including Taurus, Rossi, and Heritage. Known as an innovator within the firearms industry, Taurus Holdings is a leader offering quality and value-packed firearms to the United States and Canada. Taurus International services all Taurus brand firearms under the Unlimited Lifetime Repair Policy™ as well. For additional information about Taurus, visit www.taurususa.com. High-resolution images are available at www.taurusdownloads.com.